Your Local Islington Architect
At AURA Architecture, we specialise in residential architecture for homeowners and property developers to maximise the quality of life and property values in Islington.
Having years of experience working with the London Borough of Islington we are well-placed to prepare and submit architect drawings and a planning application for the home of your dreams in any part of Islington or Clerkenwell.  We can take care of all aspects of your house project, from the initial survey, architect's drawings, interior design, and tender process to site monitoring – or provide only the services you require from us.
As well as dual awards from Build Magazine for "Best Residential Extension Architecture Practice in London" and "Leading Designers of Transformative Home Extensions 2019", AURA have many outstanding Islington client reviews on both Google and Houzz.
Islington's properties have so much potential for maximising space and living standards – our architects and designers have a lot of experience in upgrading these Victorian brick-built houses and Georgian-Regency buildings, making good use of natural light and sustainable thinking.  The area has never been one to stand still architecturally wise, with various styles and listed period properties merging together with modern-day buildings as the neighbourhood has evolved.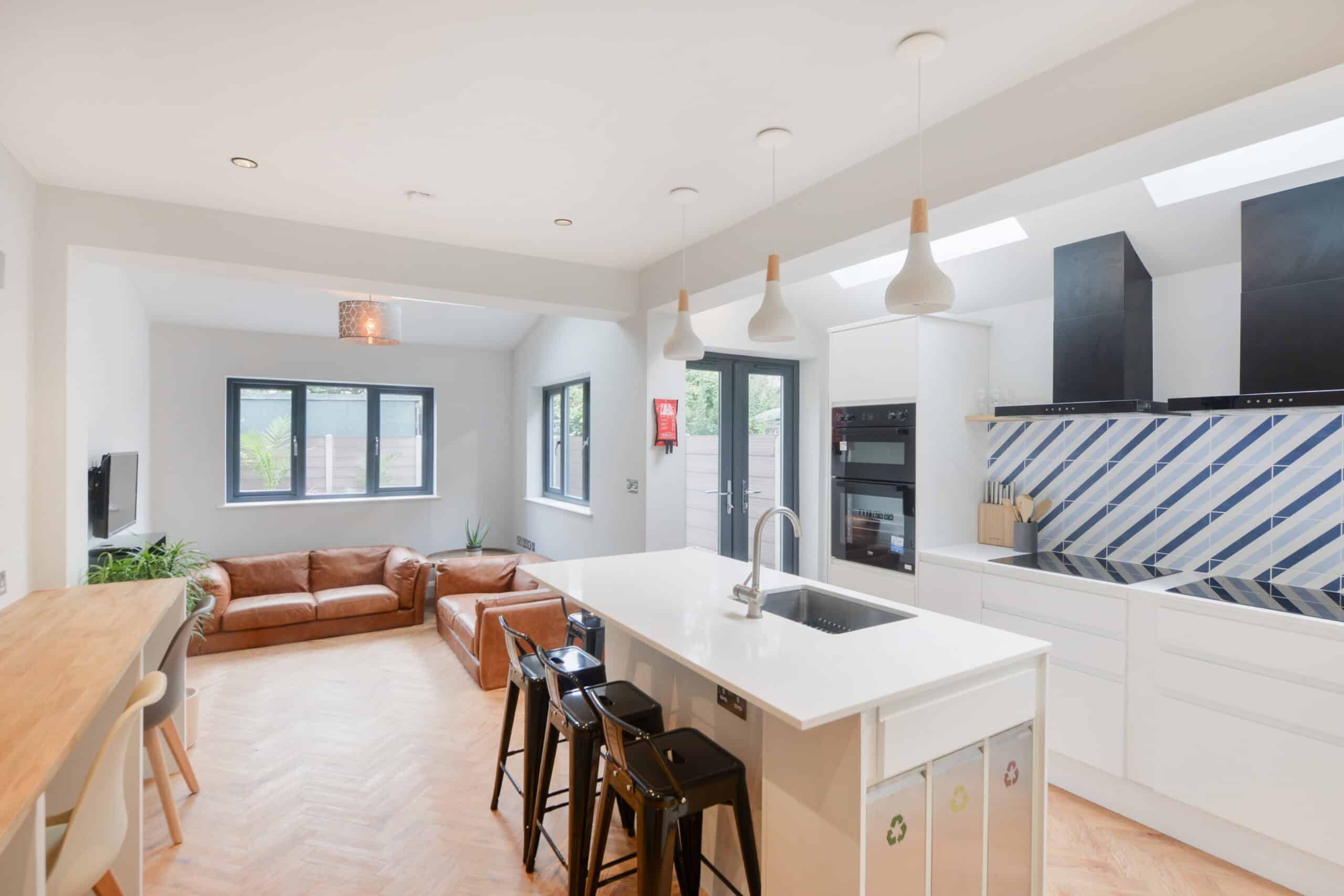 Residential Architecture Projects In Islington
Straithville
Kitchen Extension, Loft Conversion, Full House Refurbishment
Coleherne
Stunning Studio Apartments Located In Kensington
Trehurst
High End, 6 Bed HMO with Kitchen And Loft Extensions
"The quality of work from Aura Architecture is to an excellent standard. We worked primarily with Ben and Gabby, they provide a friendly and professional service that minimised the worry and stresses associated with building projects. We hired Aura Architecture to assist us with our building project. We appointed them for the following work: - Regularisation on previous designs - Planning conditions discharge - Building regulation drawings - Detailed designs They came recommended from a Structural engineering company, and we were not disappointed.."
Costs Of Architects In Islington
Unlike many architects and architectural designers charging inflated prices in the N1 postcode, our fee structure is entirely transparent.
We charge a flat fee of £75 per hour for our services and advise that our full range of services (if used) will be around 8-12% of your total build costs.
Typical architects in Islington base their prices on a percentage of the total build cost, usually charging between 11-15% of the construction value. This pricing structure can lead to higher build costs.
More comprehensive details of our fees are shown online here.
As residential architects this is the most common question we get asked! The answer varies depending on numerous factors, such as the work you're carrying out, the complexity of the build, the level of finish and more. Still, we can provide an accurate estimation for you; from Barbican to City Road or Gee Street, we have experience of the high standards expected in the Clerkenwell design district!
We've written an entire blog that outlines all our extension cost estimations for you. It'll be able to give you our estimates for a variety of works, factors that could affect your budget, professional fees, and price case studies.
Types Of Projects We Have Completed
House Extensions In Islington
When it comes to Islington, engaging the services of a reputable residential architect is a crucial step in designing your extension, unless you're working on a straightforward small-scale project. By doing so, you can optimise your space, enhance the value of your home, and ensure no details are overlooked.
A skilled architect will handle essential tasks such as complying with building regulations, securing planning permission, and simplifying the process of contractor selection and project supervision until completion.
At AURA, we possess extensive expertise in various types of extensions tailored to Islington, including side return extensions, orangeries and conservatories, infill extensions, single, double, and multi-storey extensions, wrap-around extensions, kitchen extensions, and more.
Reach out to our knowledgeable team at AURA to discuss your property's layout and explore the possibilities. Following an initial design consultation, we will present you with three concept options to consider. Initiate your project by submitting an enquiry online today and let us assist you in bringing your vision to life.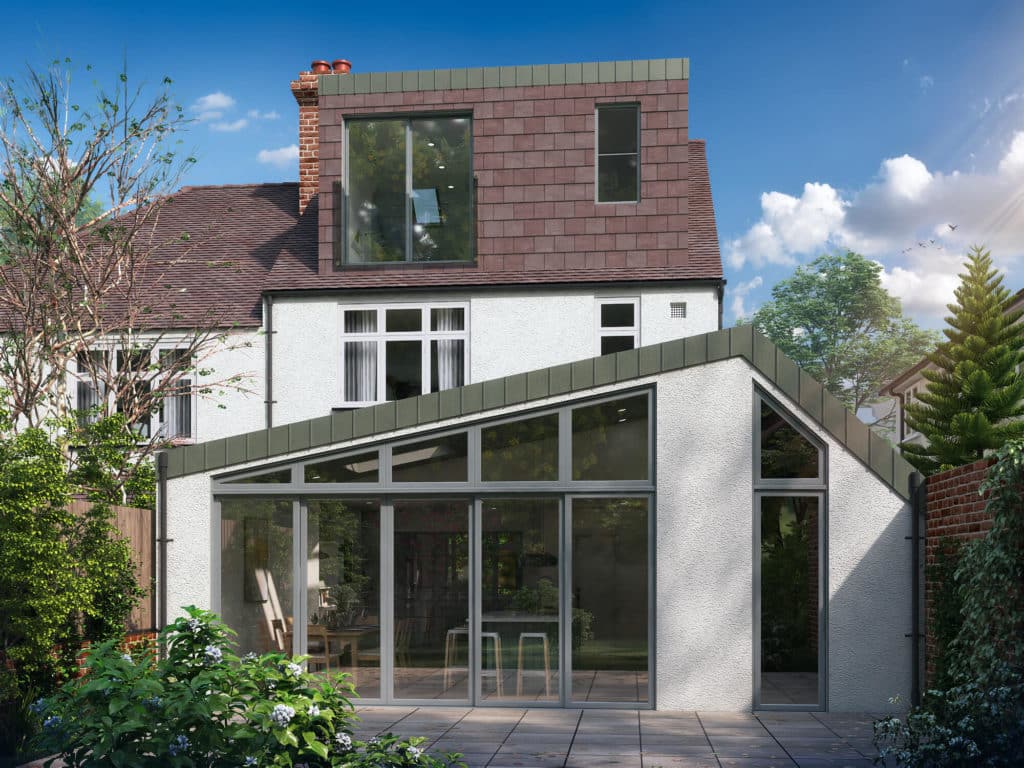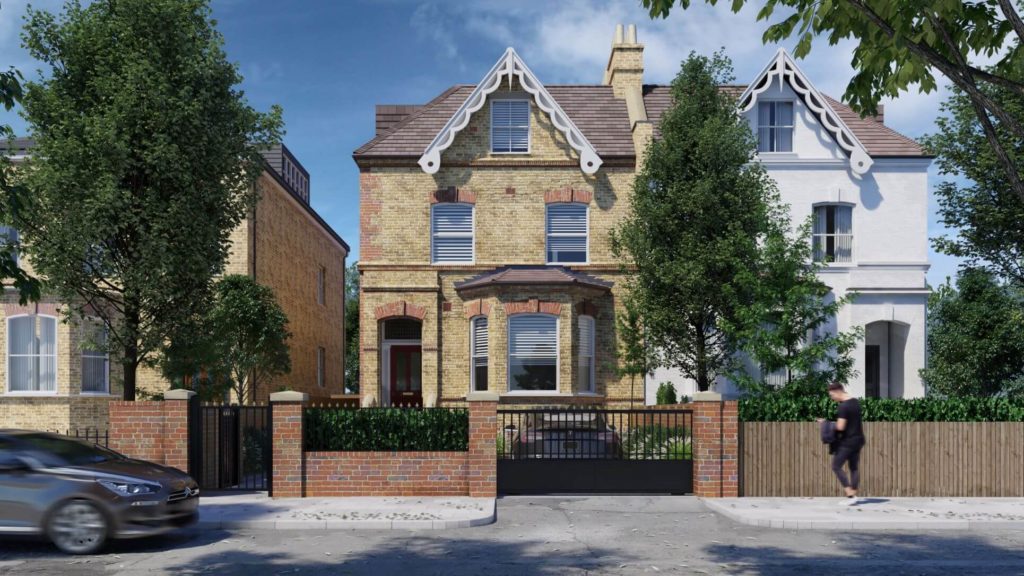 New Build Housing Projects In Islington
For valuable insights on maximizing the return on investment (ROI) for your new residential project in Islington, we invite you to explore our property developers' blog post. If you believe that demolishing your current house and embarking on a fresh new build is the optimal path forward, we encourage you to take a look at our recent new build project or explore our extensive portfolio of homeowner projects.
However, if you find yourself uncertain about whether a complete new build is the most suitable choice or if a comprehensive house refurbishment and/or extension would better serve your needs, please don't hesitate to contact us. We are more than happy to engage in a discussion with you and assist in evaluating the best course of action.
Kitchen Extensions In Islington
In Islington, the kitchen holds a special place as the heart of the home, and this sentiment is well-founded. Contemporary residences increasingly integrate dining, socializing, and relaxation spaces within the traditional kitchen area. The demand for larger, versatile kitchens is undeniably growing, making a kitchen extension a popular aspiration for many homeowners, particularly those with older or period-style properties characterised by compact kitchens.
Even if you prefer a peaceful and separate cooking environment rather than an open-plan kitchen, there are still numerous considerations to address when designing a kitchen, making it a space that warrants meticulous attention from your chosen architect.
Feel free to explore one of our recent kitchen extension projects to gain inspiration, or delve into our informative blog post, "Your Guide to Kitchen Extensions", for valuable insights on the subject.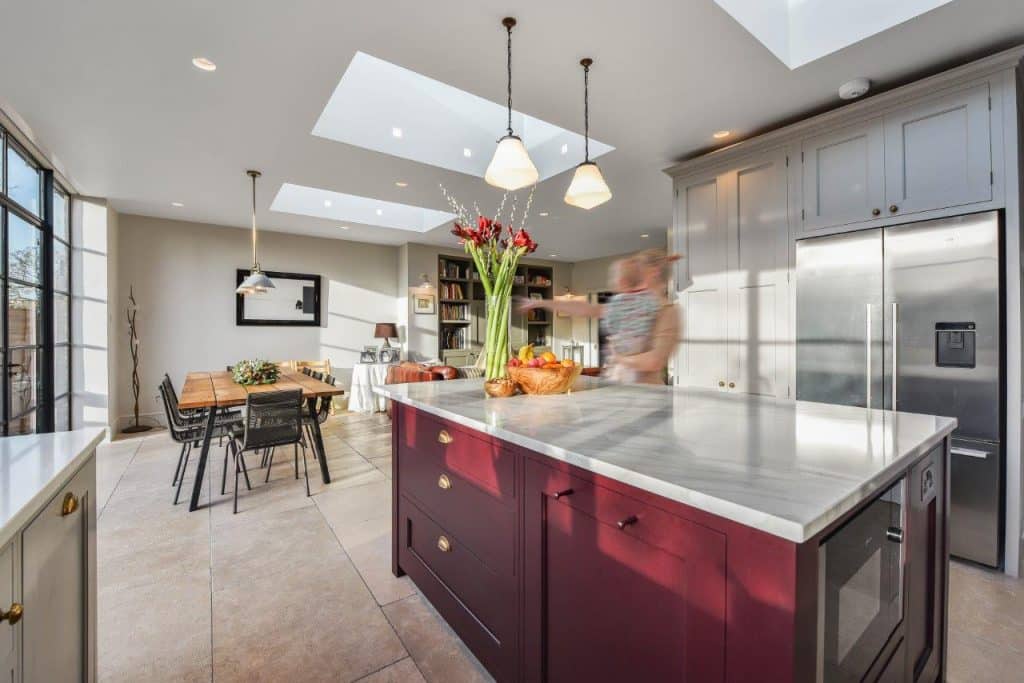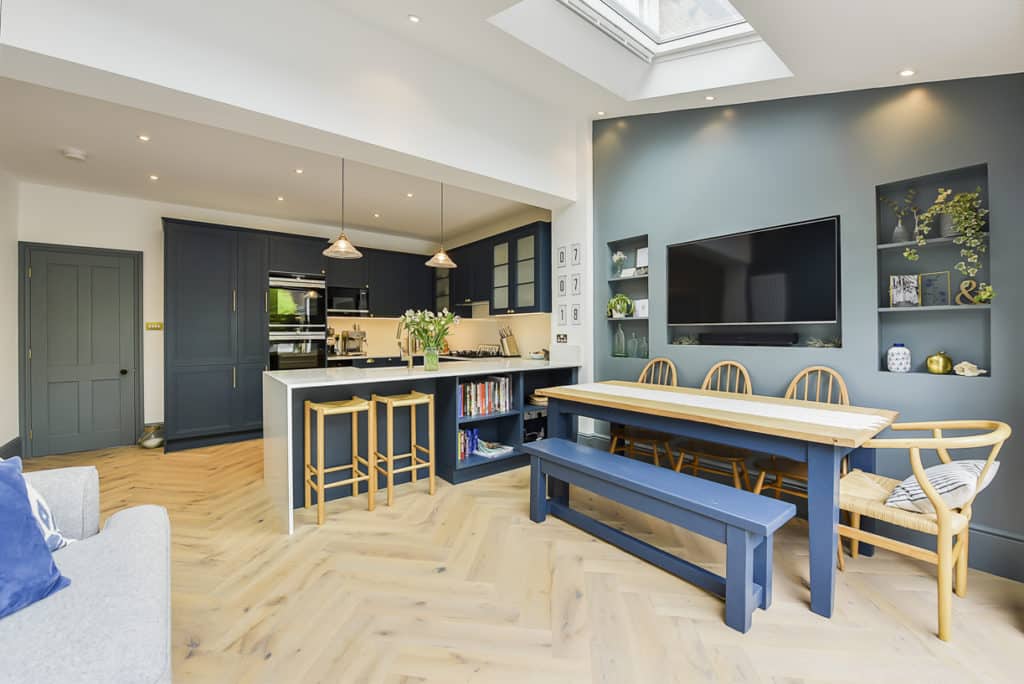 Full Home Refurbishments In Islington
If you find your home interior becoming outdated or lacklustre, or if you envision the inclusion of a home office for flexible work arrangements, or perhaps you simply seek to optimize the existing space, AURA Architecture's imaginative architects are here to assist you.
Our team will collaborate with you to achieve the following objectives:
Maximise your available space, ensuring every square foot is utilised efficiently. 
Enhance the levels of natural light, creating a brighter and more inviting atmosphere. 
Foster sustainability within your property, incorporating eco-friendly features and practices. 
Simplify the design, creating an uncluttered and visually stunning living environment. 
Loft Conversions and Basement Conversions
In Islington, when outdoor garden space is limited, homeowners often turn to vertical expansion options: going up or down.
While loft conversions are commonly considered, not everyone realizes the transformative potential of a skilled architect in converting a basement into an appealing and practical living area. Through innovative design solutions, including the introduction of natural daylight using lightboxes, a basement can be transformed into a remarkable space.
For additional ideas and valuable advice on loft conversions and basement conversions, we invite you to explore our blog posts dedicated to these topics.
If you have dreams of expanding your living space and turning them into reality, we are here to help. Contact us today to discuss your vision and our team of experts will work with you to bring your aspirations to life in Islington.