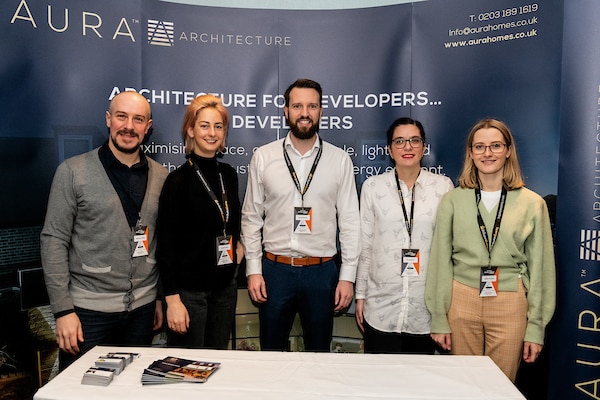 Architects for Property Developers, by Developers – Maximise your ROI
How AURA Architecture & Interiors will maximise value from your Property Development
AURA Architecture was founded by Ben Richards, who has previously worked with architects, engineers and one of the most notorious property development companies in the South East of the UK – the Berkeley Group. Ben helped add 10's of millions of pounds to the bottom line of some vast property development schemes in SW London.
His team have also worked in-house for property developers running feasibility studies and development appraisals, together with carrying out some of their own investments and developments. This is why AURA bring a 'Maximising' and 'Optimising' mindset to all of our clients' property development schemes.
Ben runs AURA Architecture with his talented team of Architects and Designers. He also co-owns a property development business named 'XP Property' (www.XPproperty.co.uk) to understand the entire property development life-cycle and commercial aspects of any design that AURA create.
His network of construction professionals, agents, financiers and designers is a huge asset that he can bring to your property development project. He's even brokered a cash injection of £270,000 to help one of his developer clients.
So call 0203 189 1619 or email info@aurahomes.co.uk to discuss how AURA can maximise value from your subsequent property development.
Aura kindly carried out some work for me on a small but compact development for me. It required precision, experience and haste, Aura were extremely efficient in all of these areas. I will 100% recommend and use Aura again. I have found although most Architects can delivery quality, it often takes too long or over priced. With Aura you have a great value of service. The team are extremely understand of your requirements, yet confident to make suggestions with a trained eye. Not only do they care about their work but you as a customer too. Thank you Aura, keep up the great work.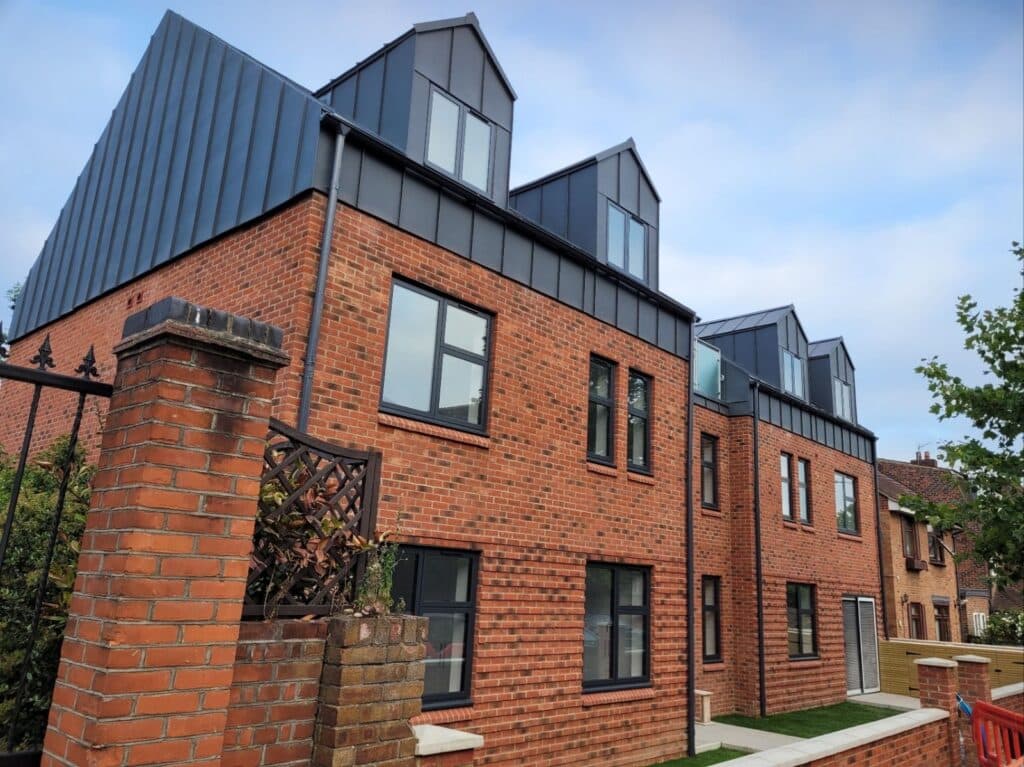 A Design Feasibility will help you figure out how many dwellings you can get on site.
The first place an architect will start with any property development is with a Design Feasibility. This involves reviewing all the relevant site constraints and a space planning exercise to develop and test the site possibilities. The goal of this development feasibility study is to:
Establish the project aims

Help understand what planning permissions are needed and what is likely to be approved

Create a sketch plan of the site

Create a Schedule of Accommodation

Enable a Quantity Surveyor to put a budget cost analysis together
All of the above will enable property developers and commercial architects to complete their financial appraisals and better understand what value they can offer a vendor for purchasing the land/property.
An AURA design feasibility will start from £1500 + VAT.
The sketch image shown helped one of our developer clients negotiate a site purchase for 10x new-build dwellings navigating various constraints such as Tree Preservation Orders (TPO's), Flood Risk Zones, and a Conservation Area.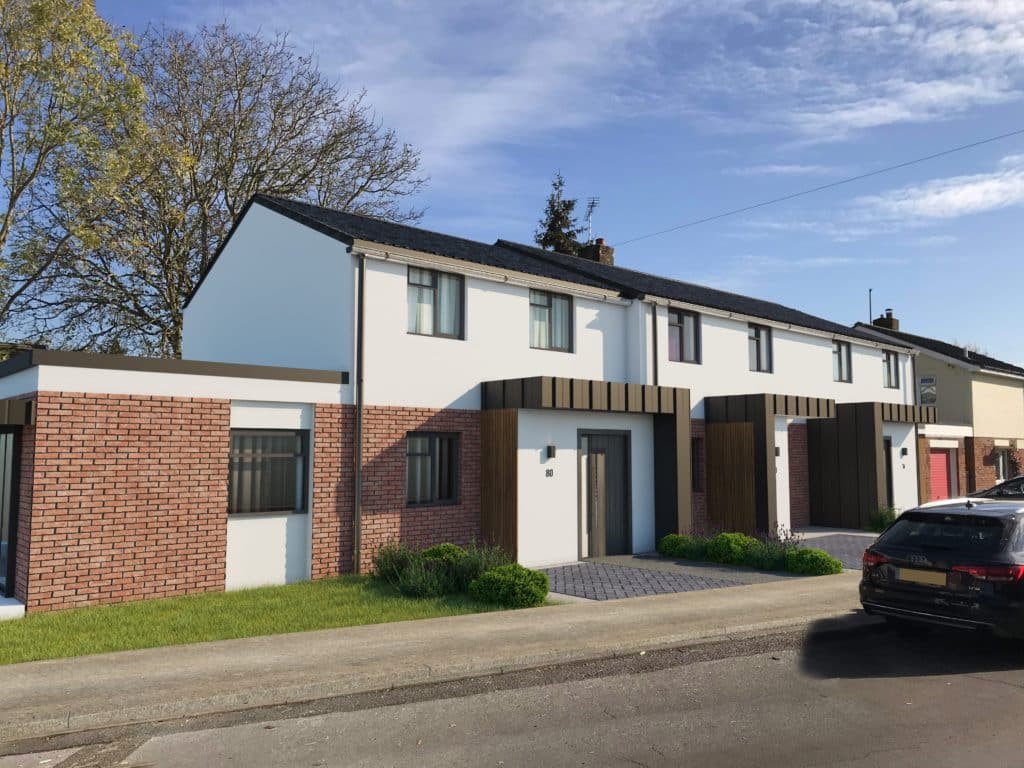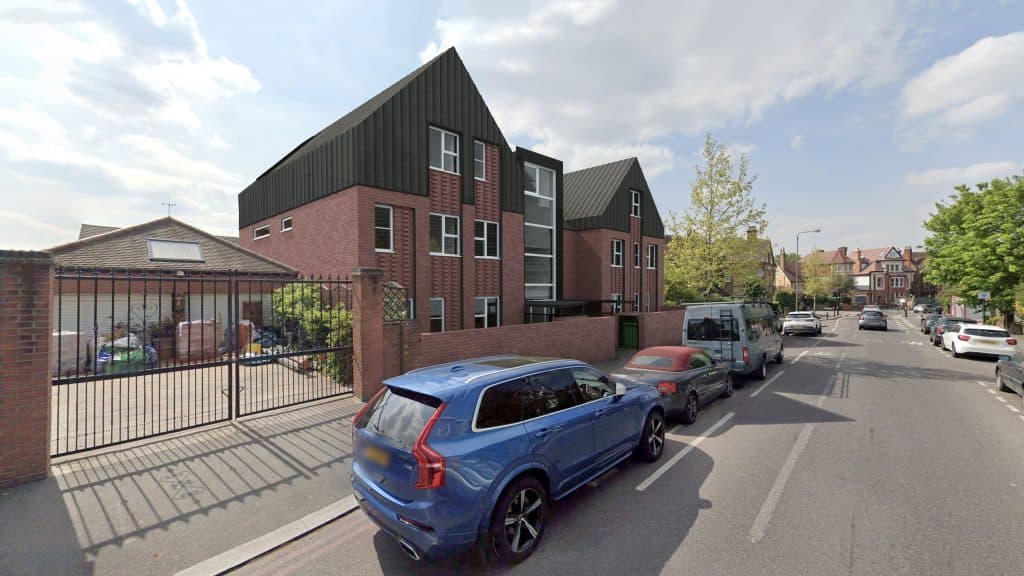 AURA Architecture & Interiors are specialists in high-end residential architecture and property developments.
Since 2017 we've been designing home extensions and transformations, bespoke new builds, and small property developments for SME Developers across London and the Home Counties.
Our design-led studio creates simple, light-filled spaces that are energy-efficient, sustainable, and maximise space.
The final point above is the most relevant to a property developer like you!
We are experts in maximising space and therefore adding value to your property developments and investment schemes.
Do you need commercial architectural services rather than residential services?  Contact AURA today to find out how we can help.


Developers and property investors need architects that can do this…
Take a look at one of our schemes in Croydon where we added over £1M to the net profit margin.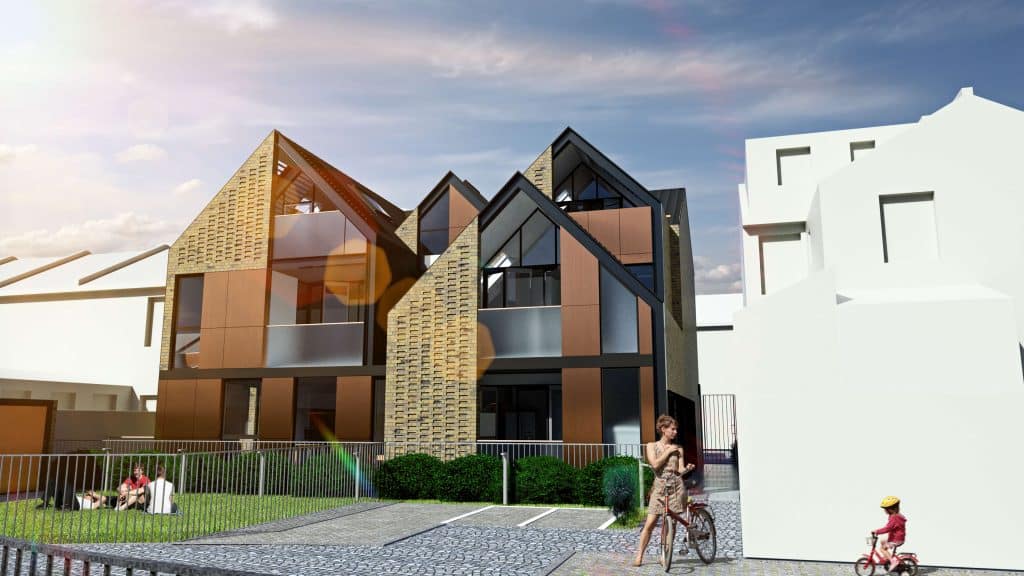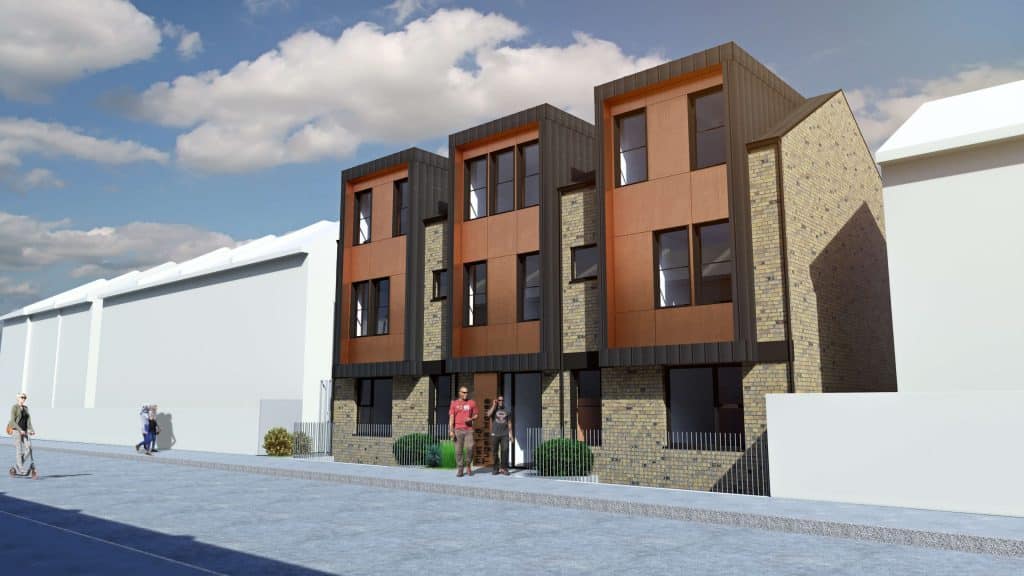 Architects for Developers….by developers.
We not only add value through maximising space for property developers and investors but our AWARD-WINNING design for one of our private homeowner clients was featured in BUILD Magazine 2019. Our Director, Ben, talks briefly about it here….
This is why AURA Architecture is your best choice for your next property development project in London or Surrey. Many of our talented team of architects, designers and technicians carry out their own property developments. Because of this, they understand the whole property life cycle….from finance to utilities to sales brochures and all the other facets of development. Not only do our schemes look great and add value through design, but they also maximise square footage, are practical to build, and are delivered quickly!
Time is money when you've bought your site with bridging finance!
We understand your pain!
Talk: How to make your Property Development Sustainable
The Future Homes Standards are due to come into effect in 2025. How could these changes affect you? Watch the video to learn more,
Proud sponsors of Brendan Quinn's Event in London
If you're a Property Investor or Developer looking for an Architect, there's no better choice than AURA Architecture & Interiors.