Residential Architects In Bath
Managed Architectural Design Service
AURA award-winning architects deliver architectural design services in Bath and the surrounding area; from initial survey and plan drawings to tradesmen search and build project oversight to ensure your dream home becomes reality.   
Discerning Bath homeowners and property developers can choose the level of architectural involvement, whether it's a kitchen extension, conversion or new build.
Personal & Bespoke Design
Your local residential architect will work with you personally to create the plan drawings, drawing on AURA's wider team of interior and landscape designers as relevant.  We want to discuss your ideas for a quality home and make them a reality for you, send us your brief or read on for guidance and inspiration for your new home project.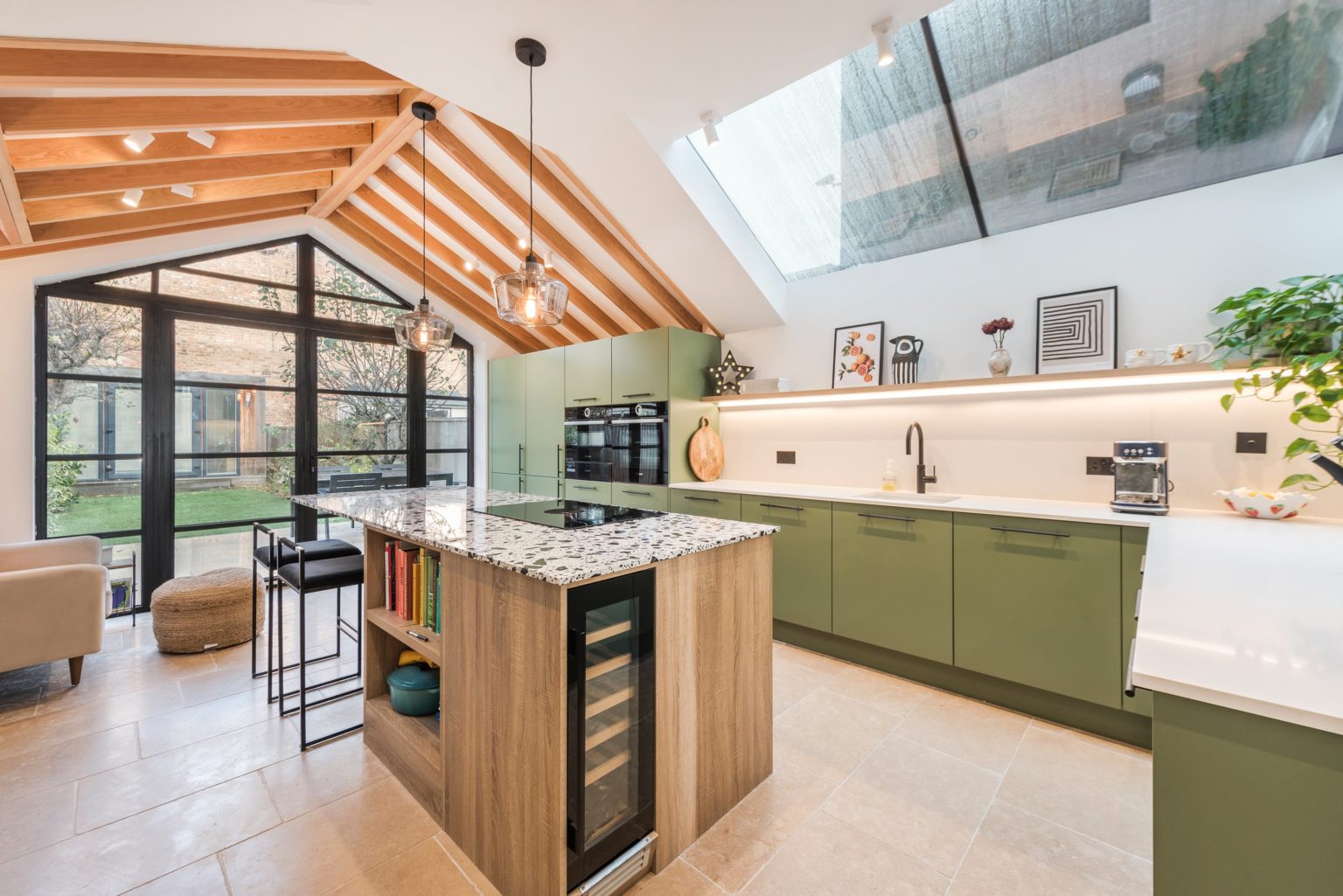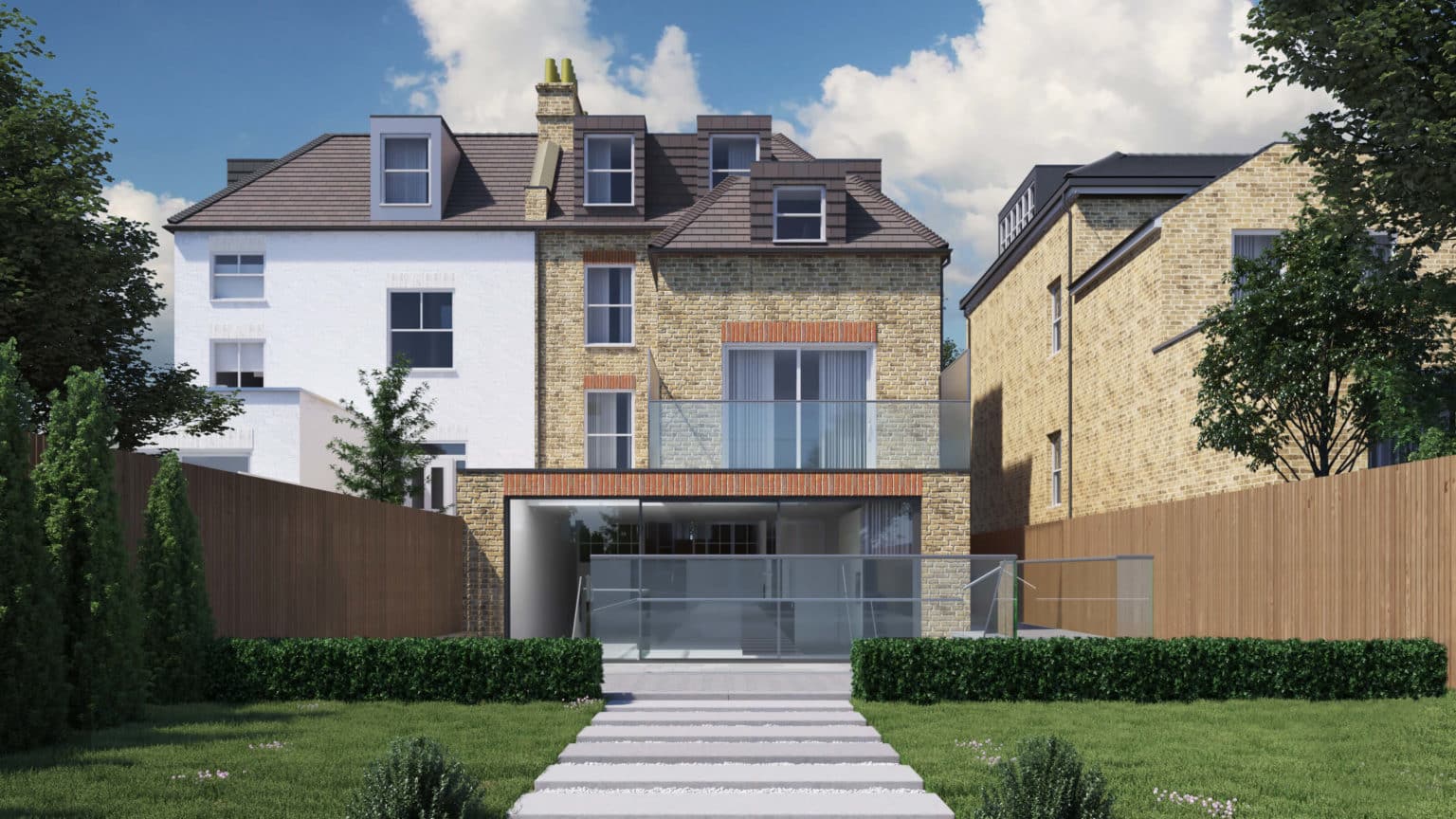 New Build or Renovation
AURA has extensive experience in remodelling heritage and period-built residences, from Georgian Bath-stone houses to rural properties in Conservation areas. Whether your property is an old building wanting a refreshing refurbishment, or a newer house that needs extending, our architects specialise in designing light-filled, sustainable living spaces that make the most of your property and your budget.
Our designers specialise in sustainable energy-efficient architecture that maximises the use of natural light, matches your lifestyle, and utilises the existing site's character with a view to enhancing long-term value.  Projects undertaken typically include loft or basement conversions, office/garden outbuildings, extensions, refurbishments, conversions to residential, and new builds across the Bath area.
Our Bath Architect Services
AURA Architectural services are personal and flexible; depending on your preferred choice of engagement, we can take it from your initial ideas and draw concept designs for your approval, followed by a full set of architect's plans and submission of the planning application on your behalf.  With our additional service level, we can also manage the entire project through to completion, including help with selecting reputable Bath-based builders and handling communications with suppliers saving you vast amounts of time and frustration.
We have vast experience working with homeowners and on property developers' projects from Bath across to London having earned the BUILD Magazine's accolade for the Most Trusted Residential Architecture Practice for a Kitchen extension project.  Our customer reviews on Google (4.9/5 average rating) and Houzz (5/5 rating) tell a story of their own.
Having worked on both rural and city architecture reflecting Bath's heritage and modern history, our team are used to taking a sensitive approach to remodelling homes to reflect the area's Georgian heritage and the individual property's aspect.  Sympathetic and creative designing, along with a deep understanding of the client's lifestyle can breathe new life into your home for enjoyment now and into the future.

Voted 4.9/5 by our clients for providing an "Honest", "Professional" and "Passionate" design service. How can we help you?
Couldn't recommend Ben and his team more. We were in a really tricky position with our building project and Ben navigated us safely out of it. Superb guidance, great technical knowledge and what I really valued the most was the communication. Always got back to me promptly which makes a real difference when stress levels are high. Thanks Aura!
Local Residential Architect in Bath
Working with a professional residential architect can be a formidable concept, particularly if it's the first time you have ventured on a new build or house extension project.  We want to ensure that your dealings with us are as simple and as clear as possible – we understand that architects' lingo can get a little confusing and there are so many considerations to take into account!
With this in mind, we have created informative blogs, a helpful FAQ page, and a YouTube channel which is frequently updated.  If you like what you've seen so far, why not get in contact now?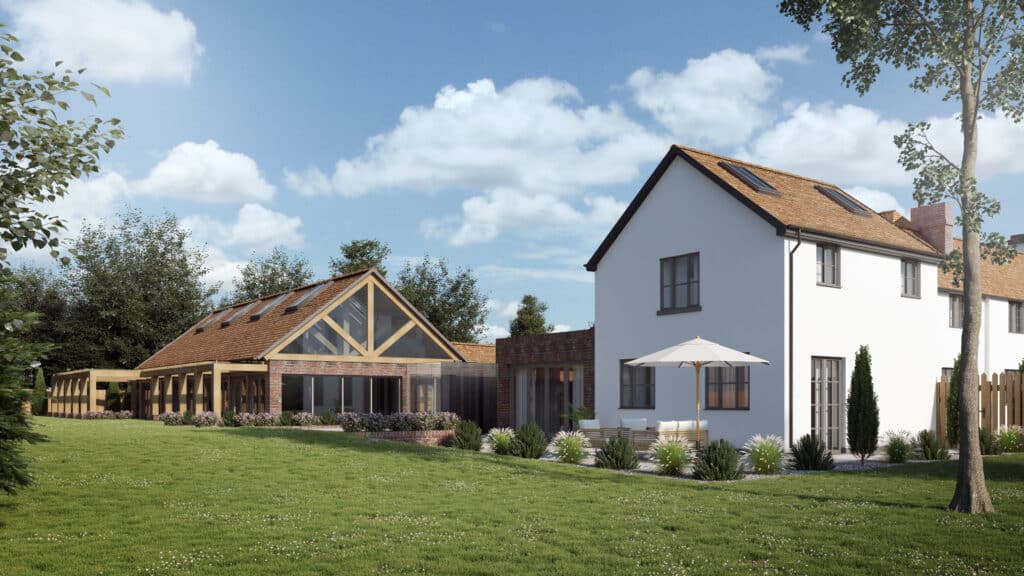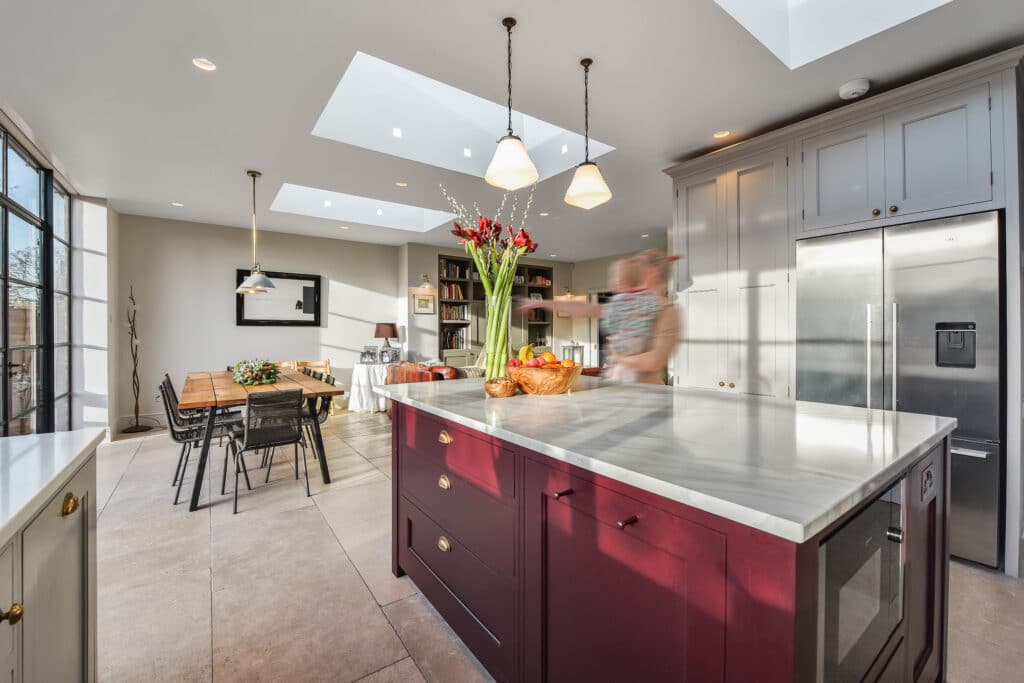 Should I Use a Local Architect?
There are many local Bath architects to choose from, each with their own strengths and approach, so choosing the best architectural firm near you – one that understands your desires and can work closely with you is key.  Another consideration is not just the architects themselves but what connections and wider resources they have to call on. 
An upmarket home extension or residential property development involves many expert skills, from the initial measured survey, tenders and build management, planning documents and building control, interior designers, landscape design etc.
Our local architects are based near Bath and are backed up by our in-house team of experts in our London office, meaning there is significant experience, knowledge and ideas available to you when you engage with AURA.
When considering a house extension, conversion or refurbishment, commissioning a personal Architectural Designer can seem like an unnecessary extra expense at first, especially if you don't have previous experience of working with a good architect.  Our many happy clients are testimony to the value AURA brings; a good architect will use their knowledge to fully grasp your style while presenting recommendations to open up ideas you never thought possible.  Working full-time in property development circles, they are knowledgeable about new energy-saving technologies and materials that you can incorporate into your home renovation project. 
Additionally, an established firm has extensive networks of trusted local builders, suppliers and other professionals to call on, meaning your overall investment will deliver the best outcome.  Taking a client-first approach in all we do, AURA Architecture Bath is your bridge from the initial idea to the delivery of your amazing new sustainable living space.
Cost of a Local Architecture Firm in Bath
We have a transparent, fixed fee structure, which differs from many architects in the area who will generally charge a percentage of the overall project costs.
All our quotes are fully itemised, allowing you to make an informed decision on which architect you decide to use and to which level of engagement you instruct them.  It also means you can see how and where your budget is allocated so you can be sure of the value added.
Boosting your budget to its full capacity will allow you to achieve more of the items you want in your new home, however, we never like to see our clients go above their realistic budget!  We will use our experience and creativity to guide you; as we work on a fixed fee basis rather than a percentage of project cost, we are as keen as you are to avoid wasted expenditure.
We thoroughly endorse getting all elements clearly laid out from the start of the project to ensure that you will not be left with any unpleasant surprises.  We are open and transparent and work closely with our clients to maximise the value of their homes while meeting their personal design tastes and lifestyle desires.
Using 3D imagery is a great way to help visualise your new home. This is one of our client's projects in London, which like Bath, has many Georgian period properties.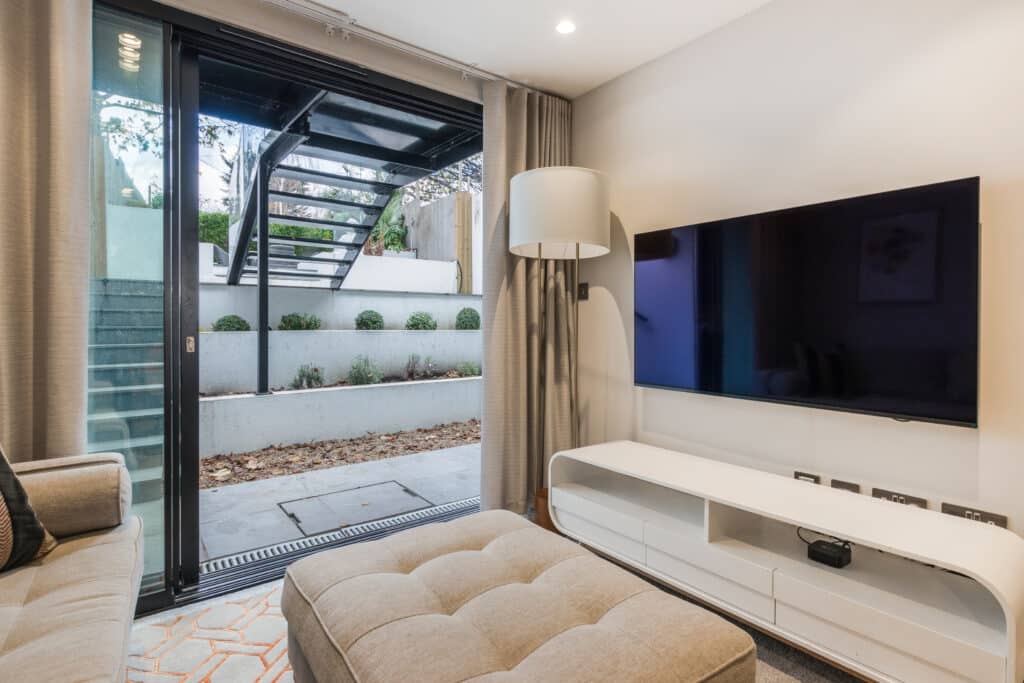 We loathe unpleasant surprises which is why our fees are clear and transparent, and we carefully detail your budget for each step of the process.
Book a Home or Video Design Consultation with our experts!
Within this consultation, we will discuss:
What your dream home looks like.
Your design ideas and how to add value to your property.
How to gain planning permission.
Any site constraints that will need consideration.
Anticipated building costs – here's a useful blog on build costs.
How to hire the right builder for your project.
We pride ourselves on our transparent fees and the difference in our approach; many local architects charge as a percentage of total build cost – our fixed costs provide clarity and reassurance that we put your interests first.  See the full itemised breakdown of costs for all our services.
Adding Value To Homes In Bath
House prices in Bath have soared over the past few years, causing residents to consider better ways to use their home living space and protect their residential asset.
Extensions and renovations are a good way to add value to your home while simultaneously helping to create more space for growing families and adapting to work more from home.
Within our property development and refurbishment projects we prioritise:
Maximising space both in dwellings and gardens.
Utilising natural light in original ways.
Simplicity and understated elegance.
Sustainable design and operation for the long-term
AURA specialise in residential refurbishments, extensions, loft conversions, basement conversions and bespoke new homes with a high-end finish.
Across our architectural team, we also have strong experience in working with property investors to convert single dwellings into apartments and HMOs.
Bath has numerous Georgian and other period houses that are ideal for refurbishment, they are generally built well and have period characteristics that our designers love to work with.  Sympathetic remodelling or extending can open up more natural light, improve their energy sustainability, and introduce some contemporary styling to highlight the period features.   Loft and basement conversions are something AURA are known for, these can vastly increase the living space and property's value with minimal impact on the garden space or the building's footprint.
Get Started With Your Local Bath Architect
We provide a full architectural consultation. The combined experience of our team can take care of the whole designing and building process from start to finish including submission for planning permission and building control compliance to tender management, building contractor briefing and periodic site visits.
We are here to assist you with every step of your journey to your dream home.
Call us on 0118 309 0000 or complete our online enquiry form