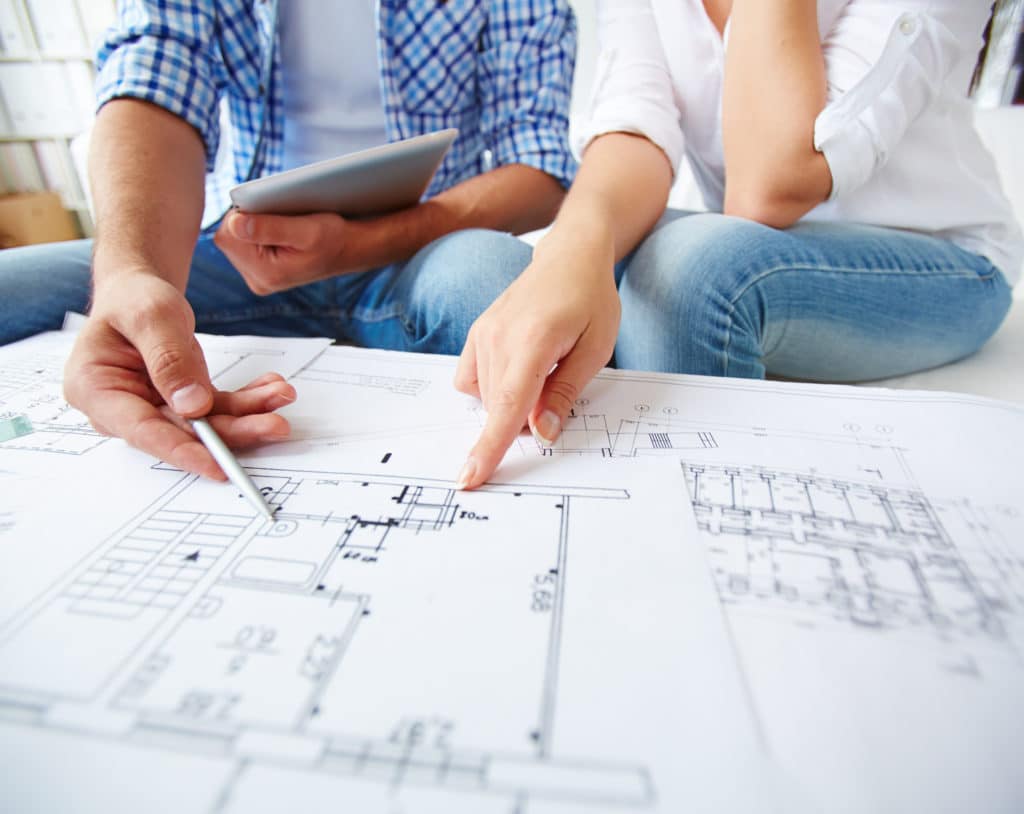 7 Mistakes Made by Homeowners when Renovating
Are you thinking about renovating your home?
Transitioning a house into a home can be complicated, stressful and expensive. Even if you are a first-time buyer or a seasoned homeowner, there are many factors to consider when designing your dream home. Whether it's a large-scale renovation or a general redecoration, you will likely have many questions when considering home improvement works.
Errors along the way may seem insignificant, but they can cause damage later down the line. An example could be not appropriately assessing the ground before carrying out an extension – as the soil type will affect the depth and cost of your foundation. This is why we work with talented and trusted engineers! Our trusted, expert advice will help give you a heads up to not fall into common costly mistakes made by the unaware.
Common questions include Do I need planning permission?  If so, should I use planning architects? Is it worth getting an experienced architecture firm or interior designer and how much will my extension cost?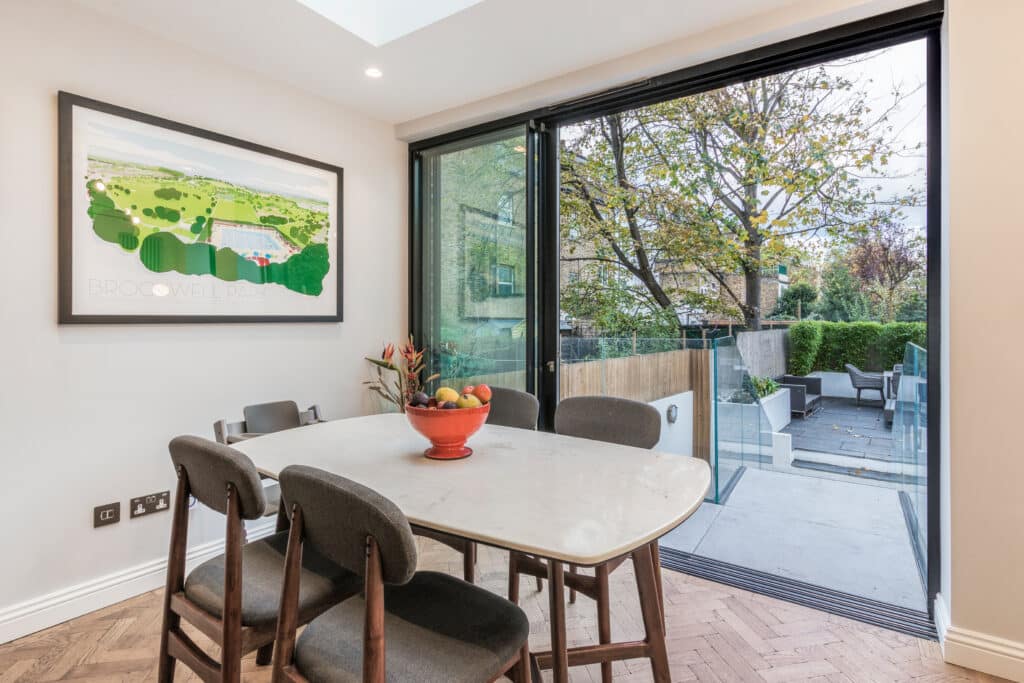 1. Seeing an Architecture Firm or Designer as an unnecessary cost
Designers may seem like an unnecessary cost, but they are a great way to add value to your project. An experienced architecture firm will plan for the long and short term, providing you with smart space and adding value to your property. All the while considering different aspects of your build, such as your budget, your needs and your future plans for the property.
At the beginning stages, the Architect will carry out research, such as work that has been carried in your local area and precisely on your street. This is to get an idea of what may or may not be achieved in your planning permission application. Complications at this stage are time-consuming and can cause significant changes to design.
At AURA Architecture, we have a great understanding of our local areas, such as Richmond, Wimbledon and the other regions of South West London. This is why we have an excellent success rate of achieving planning permission. We would recommend creating a development feasibility study with your architect to see how realistic your plan is. By not planning correctly, often clients make what seem like small changes on-site, but all these changes cost far less to redesign on paper and create significant additional costs when building work is in full flow.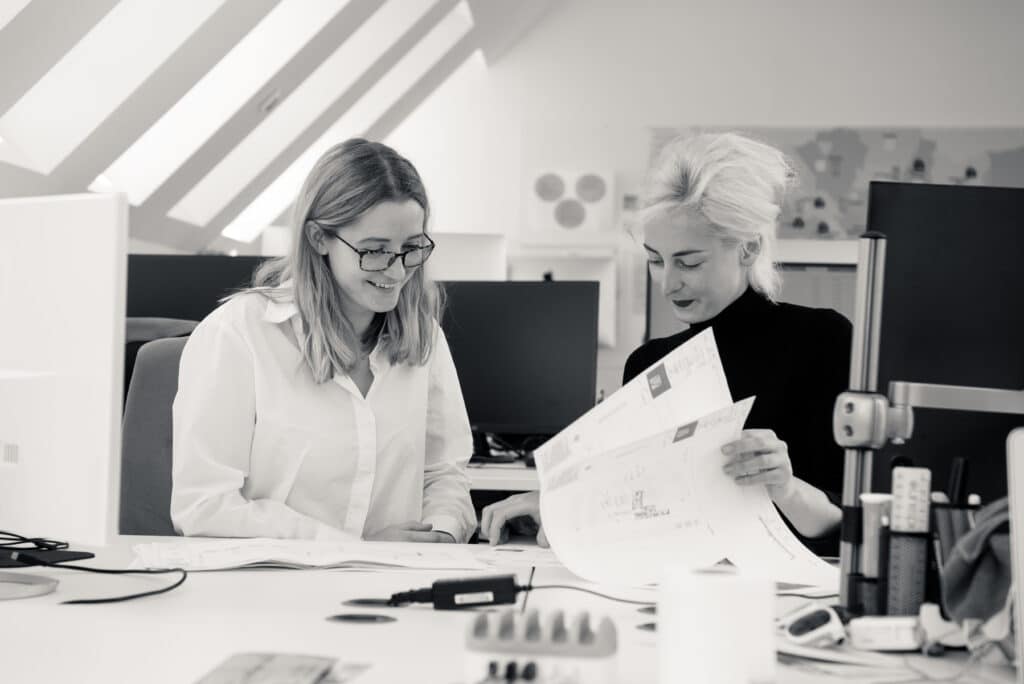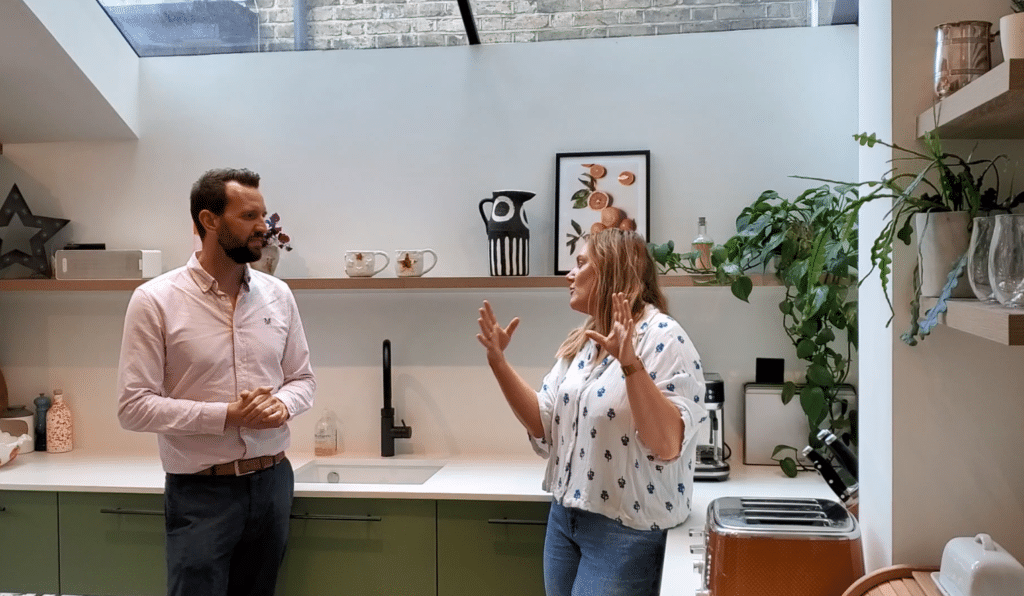 A good designer can work with you to create a brief, and an architect's skills in planning and design will enable you to use space intelligently rather than necessarily adding more of it. This can save you costs and add value to your property.
2. Not being open and transparent with a realistic budget
Being honest with your budget lowers the risk of implications and difficulties for you and your Architect to create your brief. We often find that clients underestimate their budget for building costs. This creates delays and could mean you have to compromise in areas of your project – something you do not want to do when trying to build a great space. We understand cost is a crucial factor to any renovation, small or large, and calculating it can be complicated. We recommend that you do your research! 
If you would like to learn more about understanding the cost of your build. Read our Blog on "How much will my refurbishment or house extension cost?". A reliable architect will create their designs based precisely on the budget projected to them, taking into account all consideration, factors and fees. This is why we are open and honest about our fees and costs upfront.
Top Tip: Always remember – don't be afraid to ask your designer how to save money. They may be able to maximise the space that you already have, or suggest other options for your extension. 
3. Not Using an Interior Designer
Interior design can often get overshadowed by the actual build renovation. Still, it is essential to remember that the interiors are the things that you are going to be seeing, using and touching every day. An Interior Designer can speak to you about the quality of finish that'll fit into your budget. 
Using their experience, they can create a plan that works to your taste so that you can have a luxury home that you want to show off to all your friends and family. Practical and beautiful entertaining space is vital to any modern home, and maximising space is critical, especially in built-up areas of London.
Contact us if we can help you with your Interior Design Project!
4. Not having a detailed Tender Package
Now you and your Architect have designed your exact brief. The next stage is finding the right contractors to complete the work, and this is done through your Tender Package. The Tender Package is there to outlay ALL the necessary information the contractors need to provide you with an accurate quote. This should include a detailed design package including all structural changes, detailed floor plans, construction details and identifying all finishes and fittings. The accuracy of your package is essential so that you receive accurate quotes. 
A detailed tender package should return contractor quotes within a 15% price range. The more ambiguity in the detailed design, the more varied your builder quotes will be. To the left is a real example of a snippet of one of our clear design packages. For this package, four contractor quotes were received. All four were within a 5% range. That shows us how detailed the information was!
"Aura Homes is a highly professional firm of architects that always have the clients best interests at heart. The quality of their plans and drawings is superb and their turn-around when making amendments well within expected timelines. For bespoke projects, their research and recommendations (both in terms of quality and costs) is superb."
5. Not asking for references for each third party that you hire
Quality of service is super important for you as a homeowner when finding and hiring the correct 3rd party. Employing reliable and trustworthy firms will fill you with confidence that you have the right people for the job. But how do I know if I can trust them? There are tools and indications out there that you can use to paint a good picture of the company before even speaking to them. Suppose you have heard about them through a recommendation from friends or family. 
In that case, this is usually a great sign, as first-hand knowledge from somebody that you trust! It is always good to look around, to get a great idea about what other companies are available. Finding reliable sources for reviews or client testimonials will help you get a good idea of their level of service. Awards are a great indication of excellent work.
6. Not signing a contract with your contractors
You're now at the exciting stage of your project, where you have found a suitable contractor who's given you a good accurate quote, and the building can commence. But it's vitally important to sign a contract before the quote is accepted. This is such a common mistake and is so upsetting to see! The last thing you want on your build is for something to go wrong, and then there be a dispute afterwards – making you stressed, wasting your time and costing you money!
A contract gives you peace of mind, and cements all trust you have in your builder, that the work will be reliable and to spec. The contract is set between you and your contractor/builder, outlining lots of different factors! These can include payment schedules, insurances and how to proceed if there are any disputes.
7. Managing your own project to 'save cost'
Project management can be stressful, time-consuming, and difficult to fit around your busy family life. We recommend getting an experienced architect/surveyor to administer your building contract and monitor building works to help things run smoothly. The cost of hiring a contract administrator outweighs the potential of expensive mistakes that cost more in the long run. It also means that you're able to genuinely enjoy your project more without the stress of juggling too many things at once. 
The essential factors of site monitoring are that developments to your building are on time, of the highest quality and within budget. At AURA Architecture, we can oversee all of this for you, providing you with a short report which includes photos and regular commentary.