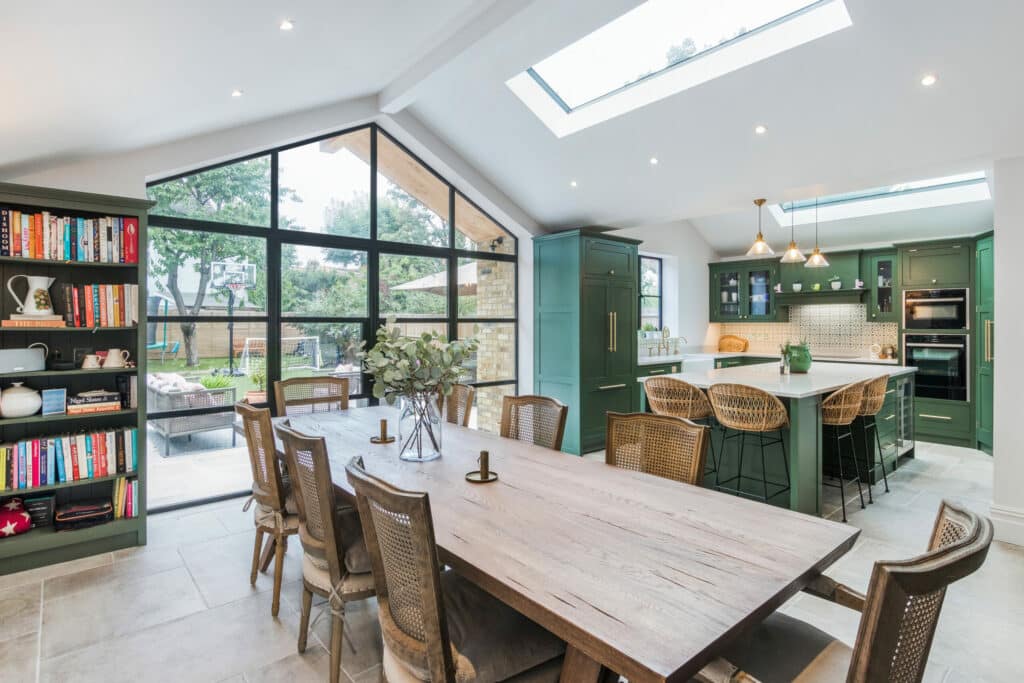 Do I Need Planning Permission or Can I Build Under Permitted Development?
When extending or transforming your home, you will usually need to gain Planning Permission from your local Council before you start to build. However, depending on certain aspects of your project, your home extension may fall under "Permitted Development".
This blog post aims to help you understand the difference between Planning Permission and Permitted Development and hopefully guide you towards knowing where your project lies.
Get in touch if you need further project-specific advice. Our architects and designers will be happy to help.
Tell Me More About Full Planning Permission…
Planning Permission is required before you start your building work.

Your local council planning authority is responsible for granting this.

There is typically a 2-week validation period on submitting your application.

It should take 8 weeks from registration for you to receive a decision. During this time, the 'public consultation process' occurs when neighbours who could be affected by your proposals are invited to view and comment on your plans.

The local authorities will consult departments and agencies such as the local Highways department, the Environment Agency and whoever else is relevant to the particular project.

If your application needs an extension of time to make a decision, the council may request this for an additional 5 weeks.

Once planning permission has been granted, your permission usually lasts 3 years.

If the work you want to carry out is of a larger scale, is a bit contentious, or is different from previous works on your street. We would often recommend hiring a planning consultant to have full knowledge of the planning policies and offer valuable advice. They will help put forward a robust application focused on 'planning policy' for your planning permission giving your project a much higher chance of being granted planning permission.

A planning application includes: 5 copies of the application forms, the signed ownership certificate, a site plan, block plan, plans and elevations of existing and proposed work, a Design and Access Statement when necessary and the correct fee.
Luckily for you, we can take care of all of this for you via the online Planning Portal.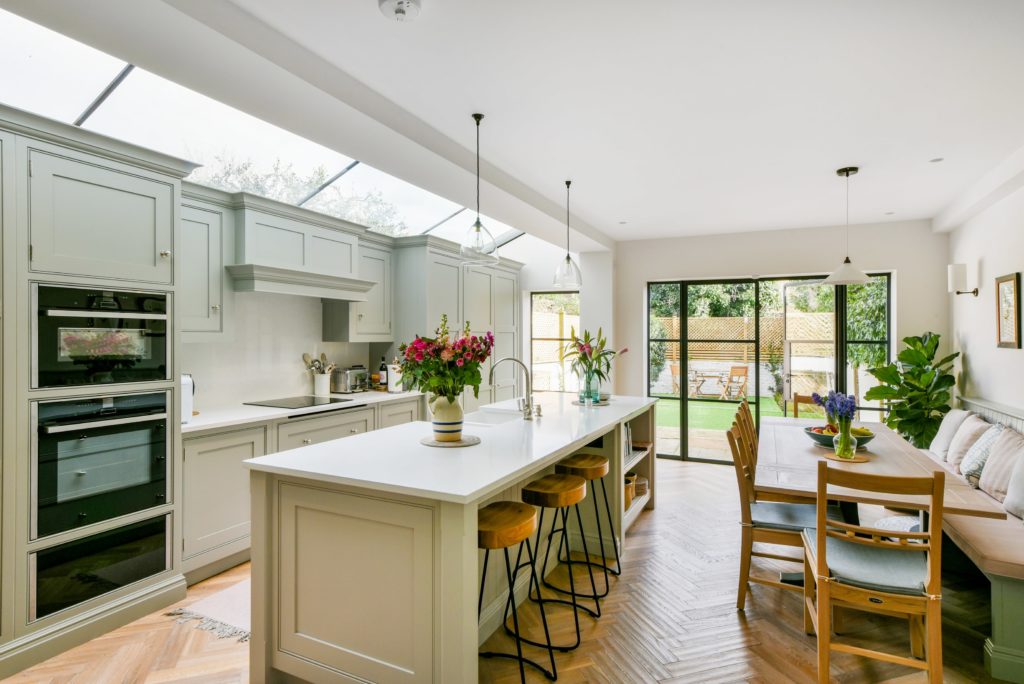 What is a Design and Access Statement?
A design and access statement is a short report explaining how any proposed work responds to the site and its settings and is suitable. It also must demonstrate that the building can be adequately accessed by its users.

You will not need a Design and Access statement if you are only making minor changes, changing the use of the building, or adding an extension so long as the building is not within a conservation area.

The Planning Permission application for a new-build will usually cost £462, and for an extension or minor works, £206. There is no VAT on these payments.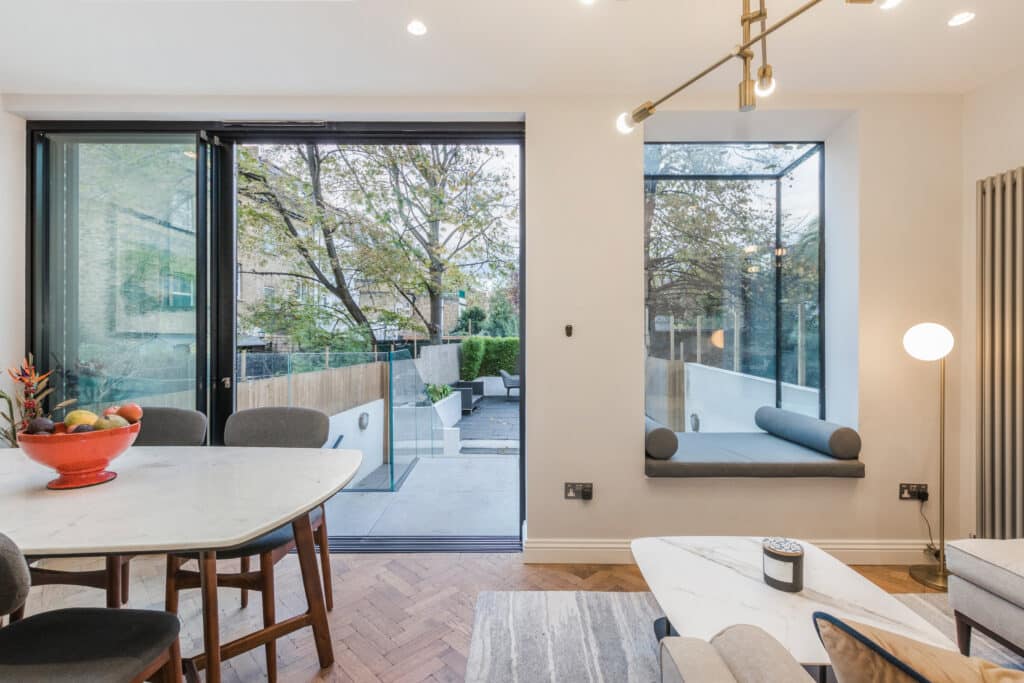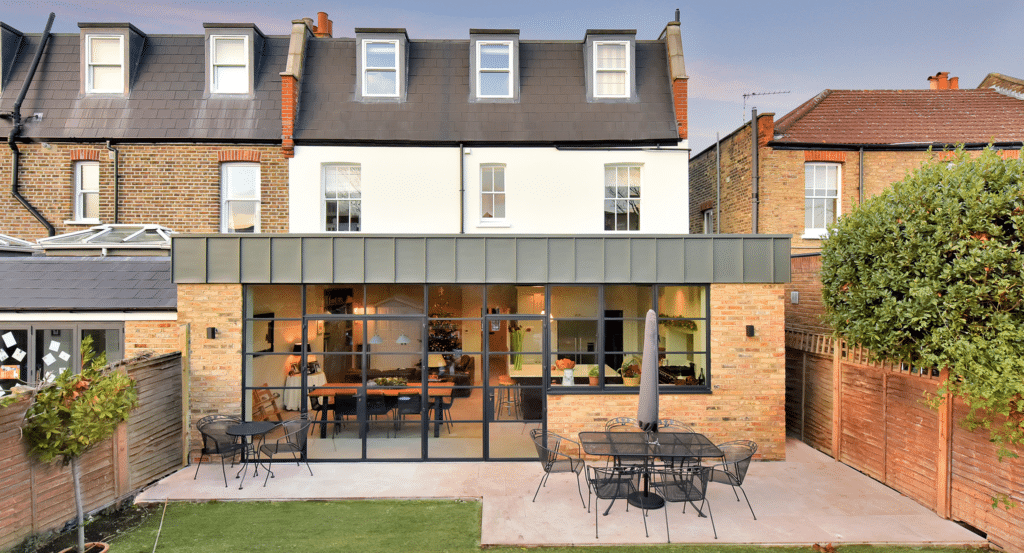 What can I do under Permitted Development?
Sometimes you can carry out your building works without Planning Permission. In this case, you would then build under Permitted Development (PD). We still recommend making a planning application, but instead of a standard planning application, you apply for a Certificate of Lawfulness. Permitted Development allows for minor improvements such as internal alterations, loft conversions or modest extensions. Permitted Development exists to avoid clogging up the planning system.
Here's a list of things you can do without planning permission/under PD:
Replacing or adding new windows within the original walls is usually fine. If your building is listed or the original planning permission had conditions attached, this may not be the case.
Adding a new window or door opening is usually fine depending on what could be affecting the floor above, such as structural elements.
Adding skylights is fine as long as they are not raised more than 15cm from the roof slope.
Converting an existing garage or attached building is usually fine as you do not extend the overall building footprint.
You can SOMETIMES add a single story extension without Planning Permission; however, you need to be within the following guidelines: Does the extension extend past the overall elevation of the house? Are the materials in keeping with the original? Eaves are not higher than 3m with a total height of 4m if within 2m of any boundary. A rear extension may not extend further than 4m for a detached house and 3m for semi-detached. A side extension may not be wider than half the width of the existing.
You can add a 2 story extension or an extension to the second floor of your house so long as it is at the rear of your home, it is no deeper than 3m, and it is within 7m from your rear boundary.
A loft conversion with a footprint of no more than 40m3 for terraced houses and 50m3 for detached or semi-detached houses can usually be done without Planning Permission.
You can sometimes build a small separate dwelling such as a shed or outbuilding without planning Permission so long as the area covered by such dwellings doesn't exceed more than 50% of the total un-built on property. It needs to be only 1 storey, it needs to be within height restrictions, and it must not be used for accommodation/sleeping.
You can build a porch so long as it is no higher than 3m, not within 2m of any boundary and has a ground area no bigger than 3m2.You can add gates, walls and fences so long as they are no higher than 2m (or 1m if adjacent to the highway)You can build a garden deck so long as it is no higher than 300mm.
You can build a pool so long as the area covered is less than 50% of the total unbuilt property.
You can change or add cladding.
You can add solar panels so long as they don't jut out more than 200mm past the roof slope.
You can even sometimes build a basement under PD! However, PD does not cover the engineering work.
You can create a parking space so long as it is made of porous materials and has a system for water to run off into porous areas within the property.
Converting industrial, commercial or agricultural building for domestic purposes is usually fine so long as you follow the 'Prior Notification procedure.
If your house is located in a Conservation Area or other special areas, many of these factors will still not be enough to avoid getting Planning Permission.

This is a guide only. Always check with your local authority or with your architect that your work can be done without Planning Permission to ensure that what you are building is lawful.


Other Aspects of Planning Permission
Outline Permission exists for people who want permission in principle for their proposal. To discover whether the scale and nature of your proposal are feasible avoids the wasted time and the expenses that might be encountered if the proposal has no chance of being approved. Once granted, you need to make a further application for 'Reserved Matters'. This covers what the Outline Permission does not. Factors such as access, appearance, landscaping, scale and layout must be addressed. (Again, luckily for you, we can take care of this). 
An outline permission application does not have nearly the amount of detail that a complete planning application or an application for Reserved Matters has. An application for Reserved Matters must be submitted within 3 years of the Outline Permission being granted. Make sure your detailed plans don't deviate significantly from what you originally planned. Otherwise, you could be faced with an enforcement notice from your local planning authority instructing you to amend things.
Taking the opportunity to be given advice on your proposal is an excellent way to reduce the chance of submitting an invalid application or an application that is likely to fail. A Pre-application is when you submit your proposal less formally to get some advice from the council or even just discuss whether or not they would likely accept it. The terms they suggest would improve the likelihood of an accepted application. It's good to get your proposal on their desk before an official application as the planning officers become familiar with your project.
Borough Specific Planning Advice
Within Greater London, planning applications are dealt with separately by each local borough council. AURA Architecture has developed a wealth of experience in dealing with the planning departments in all South West London boroughs and parts of Surrey too, and know the best approach for each council to get you the results you want. Richmond planning is challenging to achieve. The Richmond Planning Team are highly conservative and protective of the boroughs conservation areas. If you live in Earlsfield, please visit our Earlsfield Architecture and Planning page for information on Earlsfield planning. In Wimbledon, see our Wimbledon Architects page for Wimbledon and Merton planning information.
Need help with your Planning Application?
Be one of the many Homeowners the AURA team have achieved planning permission for. Fill out your project details below and we'll be in touch…