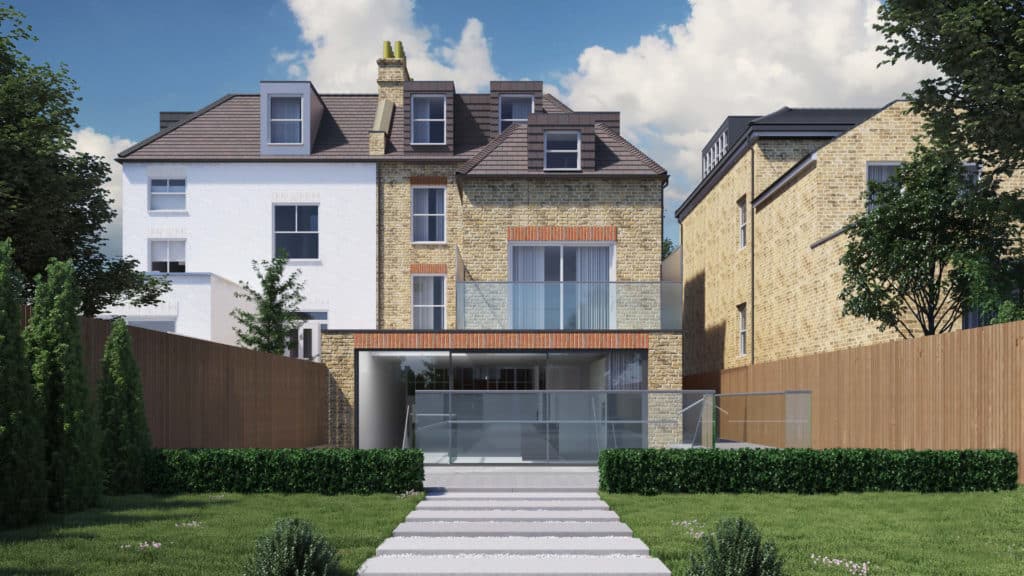 Basement Conversions in London
This blog outlines some of the key things you should consider if you plan to convert your cellar in London.
The complexities of a basement extension mean it can be labour intensive, so we recommend hiring the right people to keep costs under control and help you plan; see our fees here.
Getting Started With Your Basement Conversion
Basement conversions and extensions in London are increasing in popularity, mainly because the area is short of buildable space. Expanding the floor footprint of the property is critical for creating more space in a growing family home. From a developer's perspective, increasing the size of the property with a basement conversion is a great way to add substantial value and make a considerable return on investment.
We usually see these types of rooms used in basement conversions: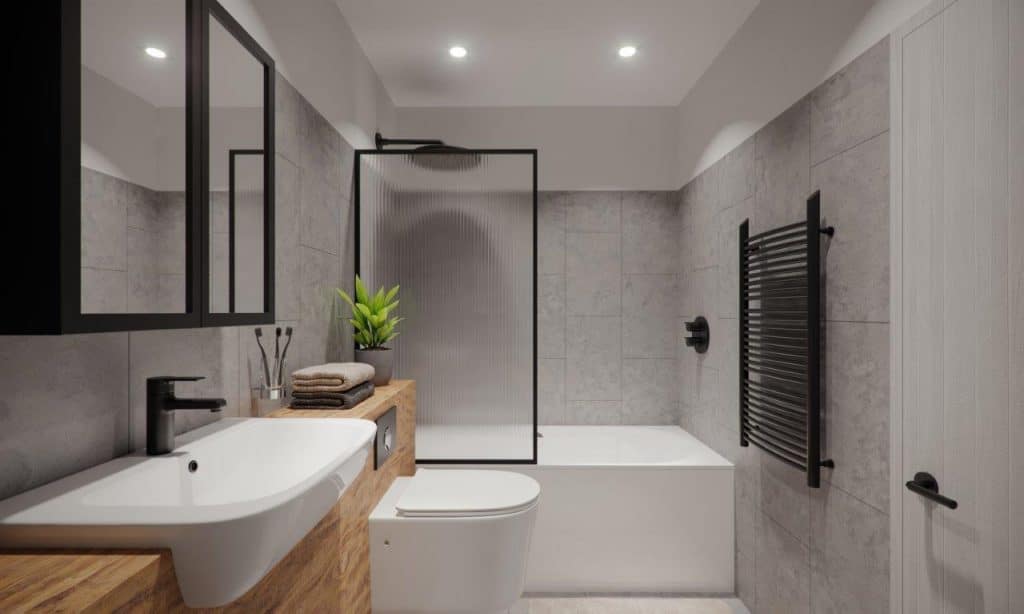 How Much Does A Basement Conversion Cost?
If you have an existing basement that has access stairs and is relatively dry, the cost of converting it into a more user-friendly space is comparable to above-ground fit-outs such as bathrooms or kitchens. 
If your existing cellar is the right height and dry, a conversion to living room space could be completed for as little as £1,200 – £1,900 per sq metre depending on specification.  In some cases, a cellar conversion can be easier than a loft conversion.
However, most basements need water-proofing and other engineering work to prevent damp ingress and guarantee structural integrity. 
Many of London's older properties have coal cellers and larder basements that convert into living space well. 
If the floor needs to be lowered, the cost can go up significantly as extending a basement in any way or creating one from scratch is considerably more involved than a conversion. Ease of access for excavation equipment and removal of soil will also affect the cost of this enlarging. Whilst additional surveys may help, digging down might uncover unknown costs – from buried services to rising water tables.
The first step to making basement design plans is to speak to your architect about the likely surveys that will be needed.  They should be able to give you independent advice and may even be able to recommend local surveyors.
A good residential architect will spend time discovering how you want your new basement space to feel and look like. Some architects charge fees as a percentage of project cost, however this doesn't motivate them to suggest money-saving options for your consideration. Aura Homes are transparent with their fees, and you can ask for a quote to help you budget.
Basement (under existing house plus underpinning): £2,250-£4,000 per m2 of additional floor space
(Site accessibility will play a large part in your basement extension hence the wide range in cost.)
Basement (under garden): £2,000 – £3,000 per m2, additional floor space.
(This can be a great option in conjunction with walk-on roof lights to let light into your new basement space.)
The Surveys You Could Need For Your Basement Conversion:
To limit all risks, completing several different surveys will help build a great understanding of your limitations and possibilities. This will help make a more robust Planning Application and give your engineers the correct information to design your basement safely.
The surveys we recommend completing are:
Carrying out these surveys will provide your Architect, the planning officer, 3rd party consultants and the contractors the information they need to carry out due diligence of any restrictions, estimate all the costings and limit any mistakes.
How To Add Natural Light To Your Basement Conversion
Adding light is one of the more difficult challenges you may face when converting a basement. Lightboxes will be your source of natural light, so planning these strategically is important so that the room is filled with light and is not dark and dingy. Designers are full of basement conversion ideas and will strategically place the interior spaces and lightwells to maximise all opportunities for natural light. Basement conversions in London are particularly challenging, but the results are very much worthwhile.
Strategically placing rooms that do not need natural light will mean you can optimise the rooms which may need it. For example, adding a utility room or wine cellar in a problematic area to light means that you can place a living room or bedroom in an area with access to the window.
Minimising the number of interior walls decreases the amount of light that is being blocked off. This depends, of course, on your brief and needs for the project. If an open plan does not work for you, glass doors and separating walls will create separate spaces and create an airy feel.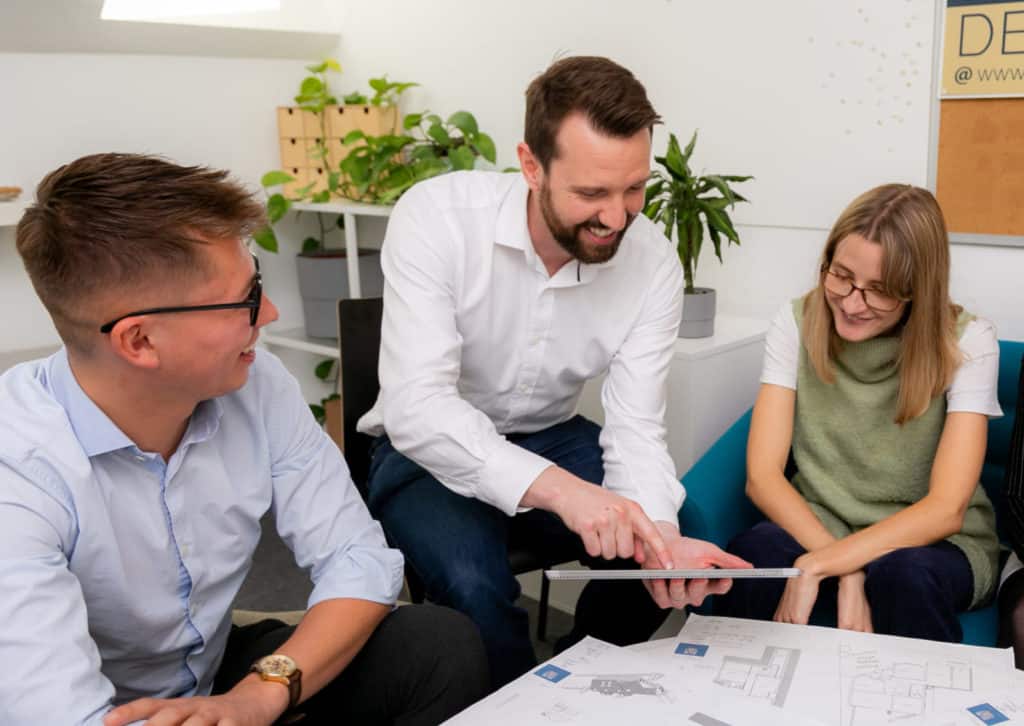 Achieving Planning Permission For Your Basement Conversion
Every planning office will have it's own policing regarding cellar conversion, so you must investigate and research your Borough thoroughly. Using an architect who has an excellent planning approval success rate and is local to your area means they should have previously worked alongside the planning office. Most London Boroughs now require a Basement Impact Assessment before considering your application, and some have taken steps to limit the depth and size of basements.
Getting the approval declined can often mean you have to go back to the drawing board, which can come at more delays and an increase in costs.
Hiring the necessary specialists will help you build a robust application – an experienced architecture firm like AURA Architecture will do this for you and recommend the correct guidance.
Methods to waterproof basements:
Waterproofing is a critical and vital stage of any basement conversion. It is essential that it is done correctly and no corners are cut. A leaking basement is a complicated issue to solve, and the basement conversion cost can rocket as it is not always easy to locate the origin of the leak – stress that you do not need! We recommend that you find a Waterproof Design Expert from the start to help you with the design process.
Through the rest of the project, your Architect should help you find and liaise with an experienced Waterproofing specialist. Water Proofing is a very skilled trade so hiring and finding the correct experts and construction companies is extremely important. Be sure that you are provided with the necessary Paperwork and Certification. This will help you with guarantees (should you look to sell the property) and be presented to your insurance provider (if the dreaded happens, and you get a leak). Typically a manufacturers warranty of 30 years will be provided. We are experienced in using DELTA Waterproofing systems.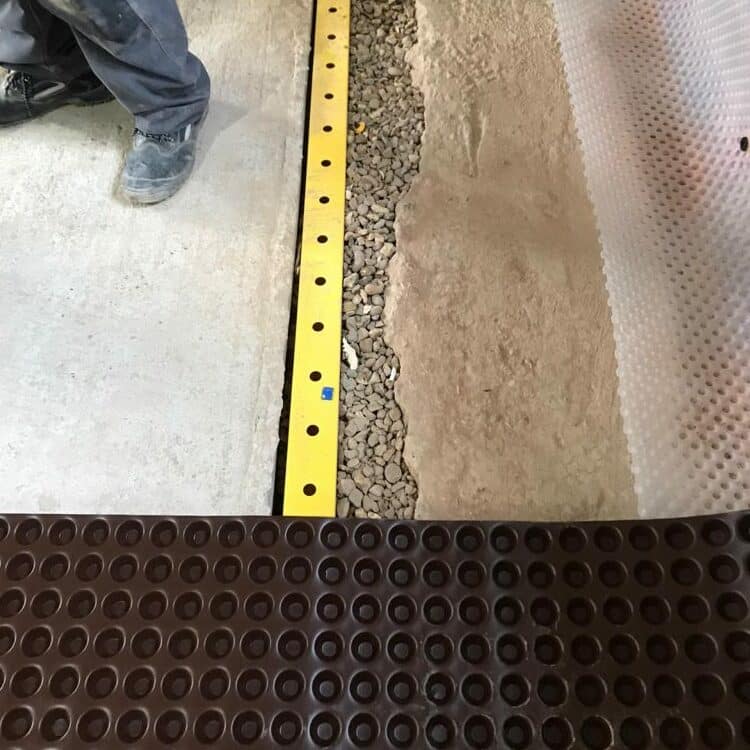 There are 3 main methods for basement waterproofing:
External Waterproofing: Great for new builds with lots of space around, it is a really effective way of preventing leaks. However, it needs a lot of space and cannot be done with neighbours close by. Therefore it is usually not appropriate for London basement conversions.
Waterproofing Concrete/Slurry: Concrete is positioned and laid around the perimeters to prevent the water from coming in. This is a suitable method for water prevention in London, although we usually see this leads to leaks after time.
Cavity draining tanking system: This is a draining system that gutters all the water in a trench around the perimeter of the conversion and pumps it out. We would recommend using this method as it is often more reliable as re-directing water is a lot more manageable and predictable than attempting to stop it.