London Loft Conversion Guide: Everything You Need To Know
Create Extra Space With A Loft Conversion
Loft conversions and extensions are a great way to utilise wasted space in your attic and turn it into living space.
Whether you're a homeowner needing more space for your family, or an investor needing to maximise value, our extensive experience with loft conversions in London has led to us becoming loft conversion specialists of choice in London, Surrey, and the Home Counties.
Experienced designers amongst our friendly staff at the Clapham office in South West London can speak over your needs and point to previous projects for your inspiration.
There are many types of loft conversions, some requiring extension work. In this blog post, we'll answer the most popular questions our clients come with:
– What type of loft conversion will best meet requirements?
– What will it cost? What you should budget for your loft extension.
– Is planning permission needed? If so, will the council grant it for your loft extension?
– What factors affect loft conversions and loft extensions? Key things to consider when converting your loft.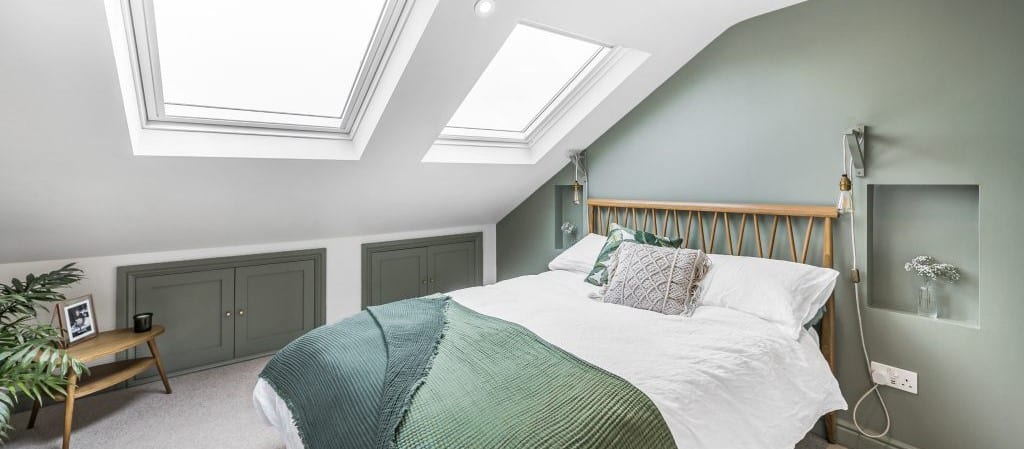 Can You Convert Your Loft?
Often a loft conversion in London can be carried out without having to get full planning permission. Instead, you may only need a Certificate of Lawfulness from the Council.
As laid out by the planning portals guide to Permitted Development, your loft conversion must follow the below guidelines to be done under permitted development.
Note that if you live in a conservation area, a group of flats, or on designated land, you may, in fact, need full planning permission despite the points below.
Any additional roof space must not exceed 40 cubic meters for terraced houses and 50 cubic meters for detached and semi-detached houses.

If your property faces a highway, your loft extension cannot protrude the plane of the existing roof slope.

You need to use similar materials to your existing house.

No part of the extension can be higher than the highest part of the existing roof.

You cannot add a balcony under permitted development.

For the sake of your neighbour's privacy, any side facing windows need to be obscure glass. They also can't be openable unless higher than eye level (specifically 1.7m above the floor height).

Roof extensions cannot overhang the existing roof. They are to be set back at least 20cm from the original eaves. (Unless, of course, it's a hip-to-gable extension – More on that later!)
TIP: If you think you're going to need planning permission for your loft conversion, look at other houses on your street… Have any homes similar to yours converted their loft? These houses may provide a good precedent and indicate whether you will have similar success in achieving planning permission.
The Four Main Types Of Loft Conversions
A dormer loft conversion London is very popular throughout north London. Our clients love them! Take a look at our Devonshire Road project, our Dukes Avenue project or our Earlsfield project for examples of what a dormer loft conversion can bring to your home. To summarise, it's pretty much building a square extension popping out of your existing roof shape. They're often simple to construct. And they look great! Dormer loft extensions are a well-known concept for bungalow loft conversions, giving rise to the term' dormer bungalow', but they work equally well on multi-storey properties.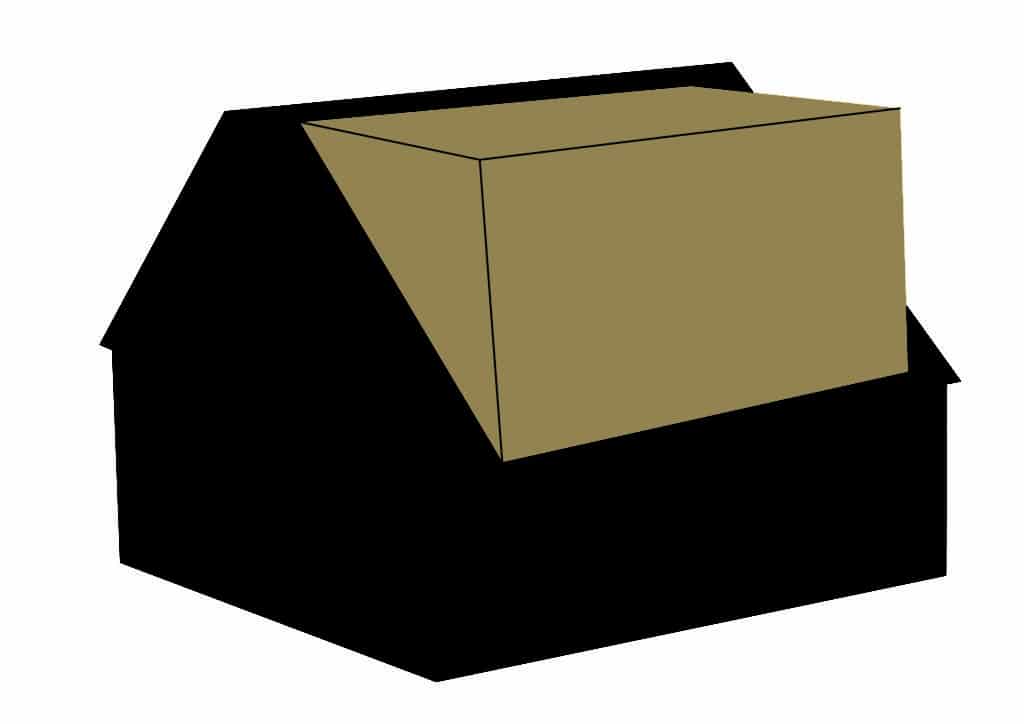 If you currently have a hipped roof (see diagram), an easy way to add space to your loft is to bring the corner of the ridge out to form a gable roof. We recently did this at one of our projects in Walton-on Thames… take a look at a hip-to-gable loft conversion on our projects page. Most people combine this with a rear dormer to really maximise their loft space!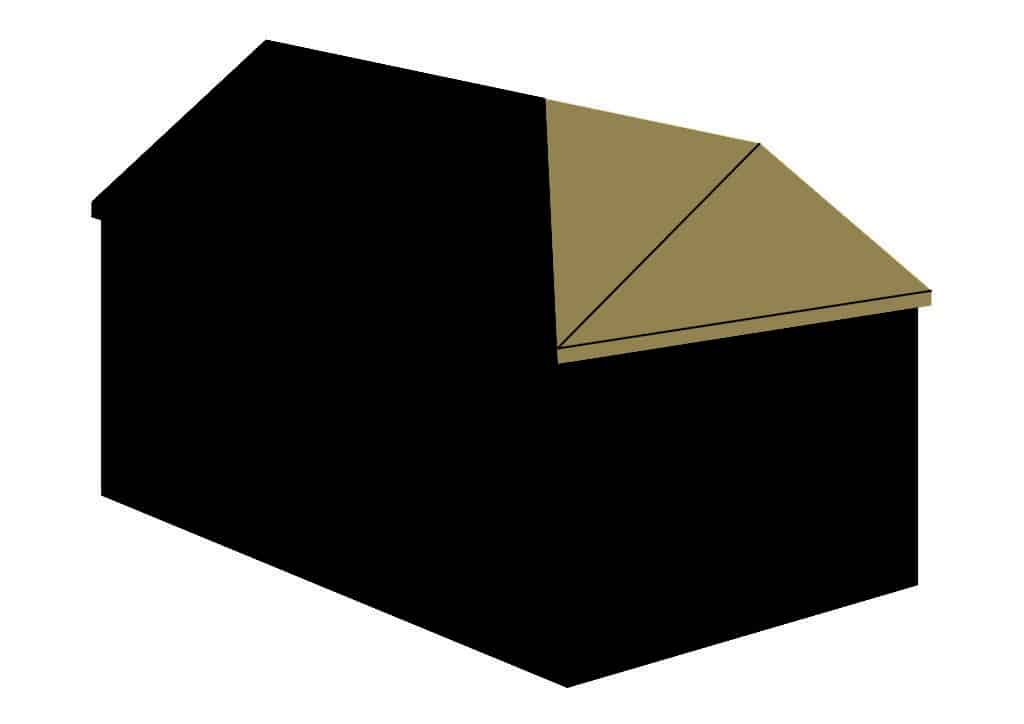 Think Paris! A mansard roof is characterized by its steep sides and its double pitch, much like those you find all around central Paris. A mansard loft conversion will give you a lot of extra space, but It will often be the most expensive form of loft conversion compared with a traditional flat roof dormer. They're also unobtrusive and quite conventional-looking, which are excellent in conservation areas.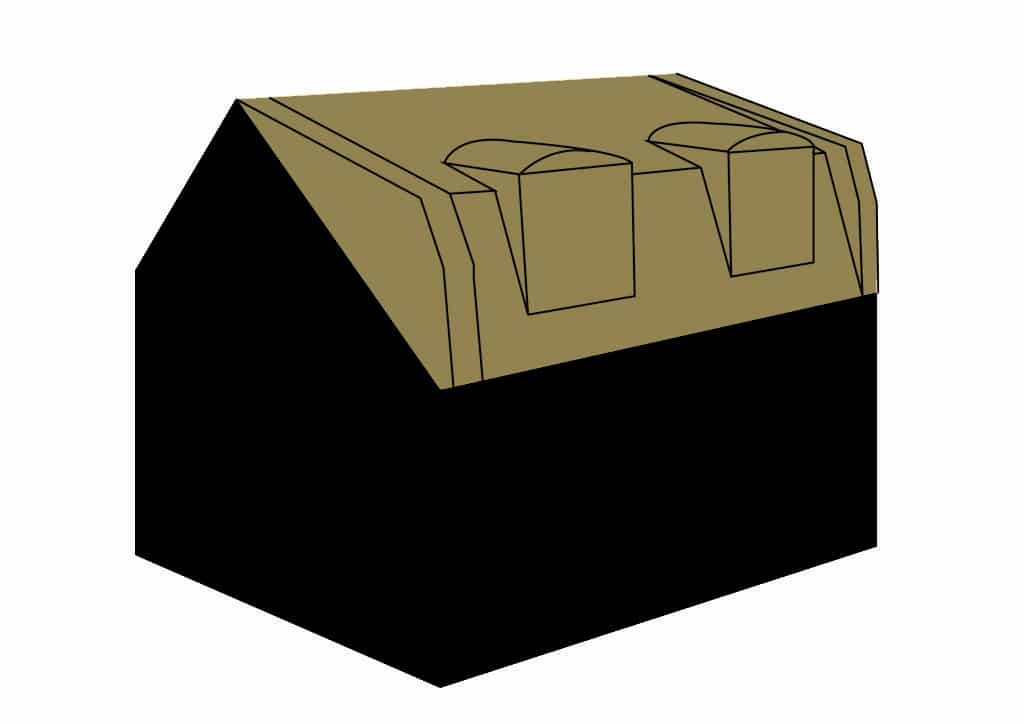 Rooflight Loft Conversions
Rooflight conversions: The most straightforward option of them all… Simply adding roof lights and using your existing roof shell to create an attic/loft style room! You'll need a tall loft to make this space useable, though. When the head height hits 1500mm, add a small wall and the leftover room in the eaves becomes excellent storage.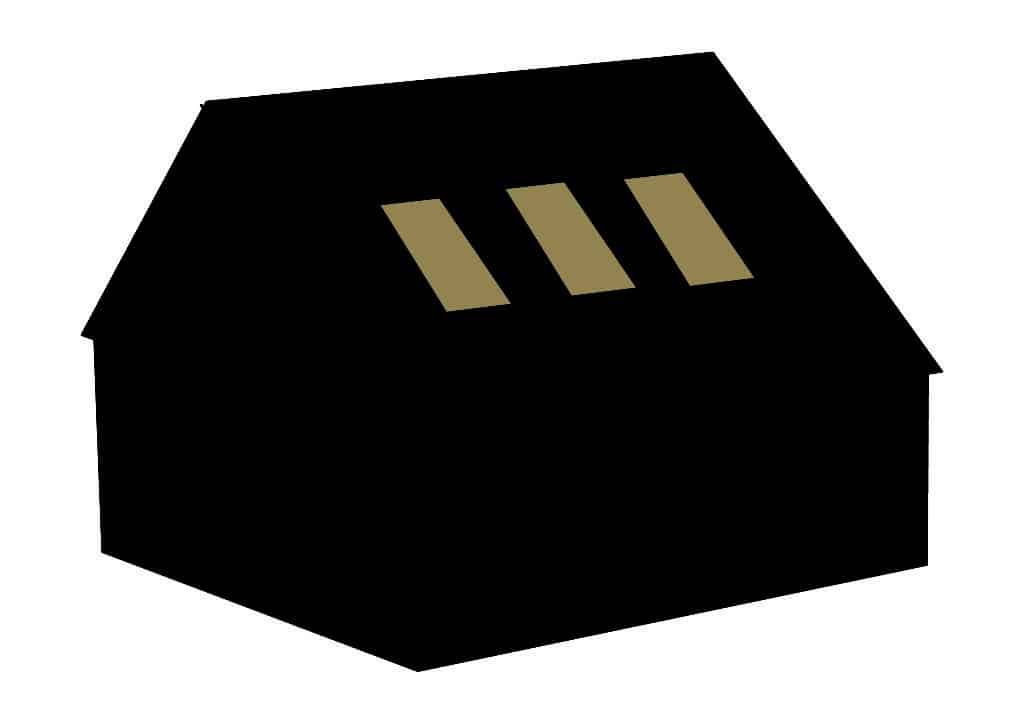 How Much Will A Loft Conversion Cost For My London Property?
A typical dormer loft extension on a terraced house in North London is likely to cost between £54,000-£72,000 inc VAT
A typical hip-to-gable loft extension on a semi-detached house in London is likely to cost between £72,000-90,000 inc VAT
A typical mansard loft conversion in North London on a terraced house is likely to cost between £60,000-£78,000 inc VAT
To convert your existing loft by adding roof lights, a good quality loft conversion company in London is likely to charge around £36,000 – £48,000 inc VAT

Adding Value To Your Property
Extending your home with a loft conversion is generally reckoned to be one of the best ways to add value to your property. While there is no formula to calculate the added value, a survey by Nationwide Building Society concluded that a loft conversion could add as much as 21% to your home value.
An important benefit for houses in London, where land is so valuable, a loft conversion adds to living space without reducing the garden space. By adding an extra bedroom and often a bathroom, you can then place your home among a different category of properties with a significantly higher value. Careful design is important, and remember your roof is a most critical element of your investment, to be kept in good condition, but loft conversions in London are a very popular choice and often do not require planning permission – see our guide to Permitted Development.
As loft conversion specialists for North & South London, we have plenty of design ideas to share for your loft extension.
Pay attention to the access route – a loft staircase adds much more value than a loft ladder. And find out what is needed to meet building regulations – this is very important in preserving both the resale value of your home and the safety of the finished loft extension.
Examples Of Our Loft Conversions In London: