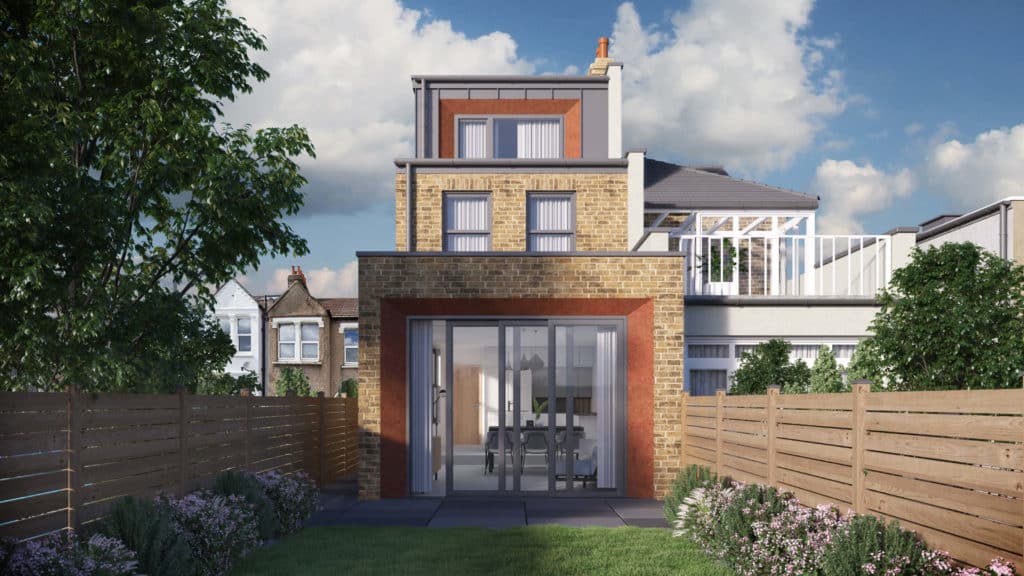 Residential Architects Near Me
AURA Architecture are an award-winning residential architecture firm based in the area and consist of a dedicated team of Architects, Surveyors and Interior Designers.  In this article, we discuss the advantages of using a local architect, tips on how to find the best and what to do if you've found an ideal architect that is far from your home location.
"Should I Use An Architect Near Me?"
There are many advantages to using a local architect, but we understand it's not always easy to find architects who are highly recommended, understand your needs, and provide a clear fee structure, let alone architects near me. Here, we seek to help those struggling to find a good local architect and give some tips on doing your background research on any potential architectural firms you might find when searching 'architects near me' or 'residential architect near me'.
Firstly, we'll look into the many reasons why you'd want to find a local architect, then provide some tips on verifying them (using our company AURA Architecture as an example) and finally what to do if you can't find a reliable local architect nearby.
Advantages Of Using Local Architects
The first step to making Architectural design plans is to perform a thorough measured survey of the existing building and a topographical survey of the site. Whilst this survey doesn't need to be conducted by your local architect (often a separate specialist surveyor), they will know the best surveyors in the area. 
A good residential architect will spend time discovering how you want your new home or alteration to feel and look like. If they are local to you, face-to-face meetings within the property will enable them to see how best to use the existing aspect and features to match your lifestyle and aspirations.
Planning permission is handled by local area councils and each one takes a localised approach to the National Planning framework. Your local architect will naturally have more understanding of the council's Local Development Plan and the nuances of recent planning decisions.
How involved would you like your architect to be? 
Architectural firms such as AURA Homes offer give you the choice of using their Site monitoring service to take away the hassle of managing the builders in the construction phase. This involves regular site visits from your architect, so using one in your area saves excess travel time and cost.
A new home build, refurb or house extension involves many specialists in various areas; Structural Engineers, Building inspectors, Interior Designers, Party Wall surveyors, Electricians, Plumbers and many other tradespeople. Architects get to know the best local building professionals and develop effective working relationships with them, meaning your job gets completed to the highest standard within the shortest time frame – and at a fair price.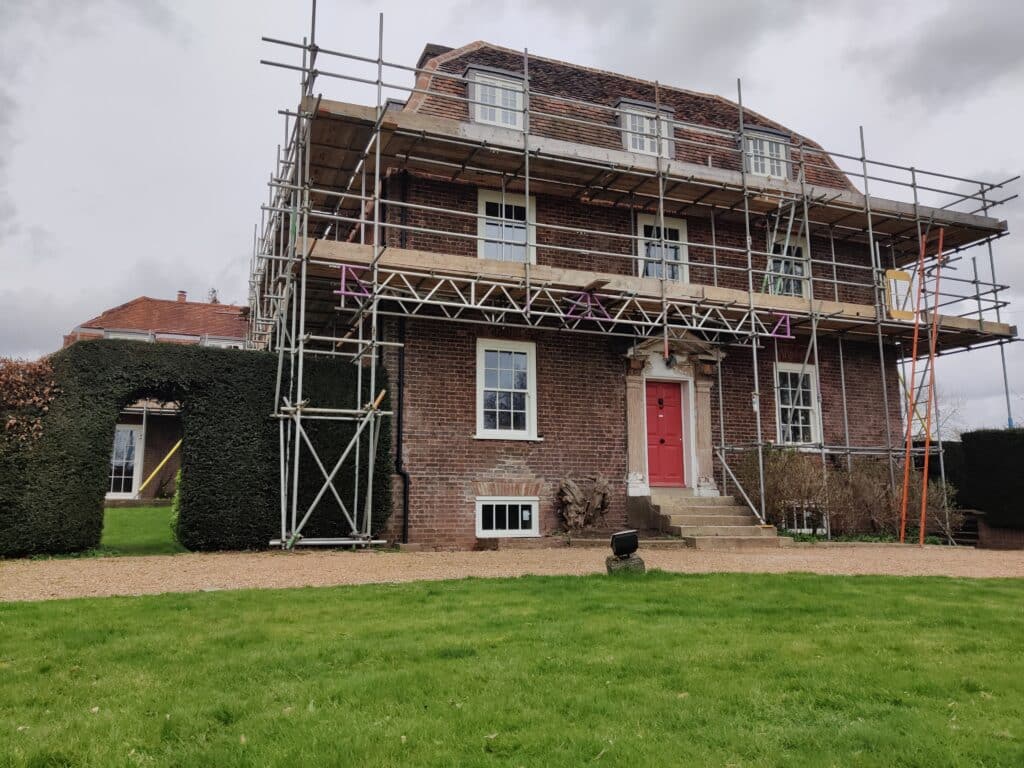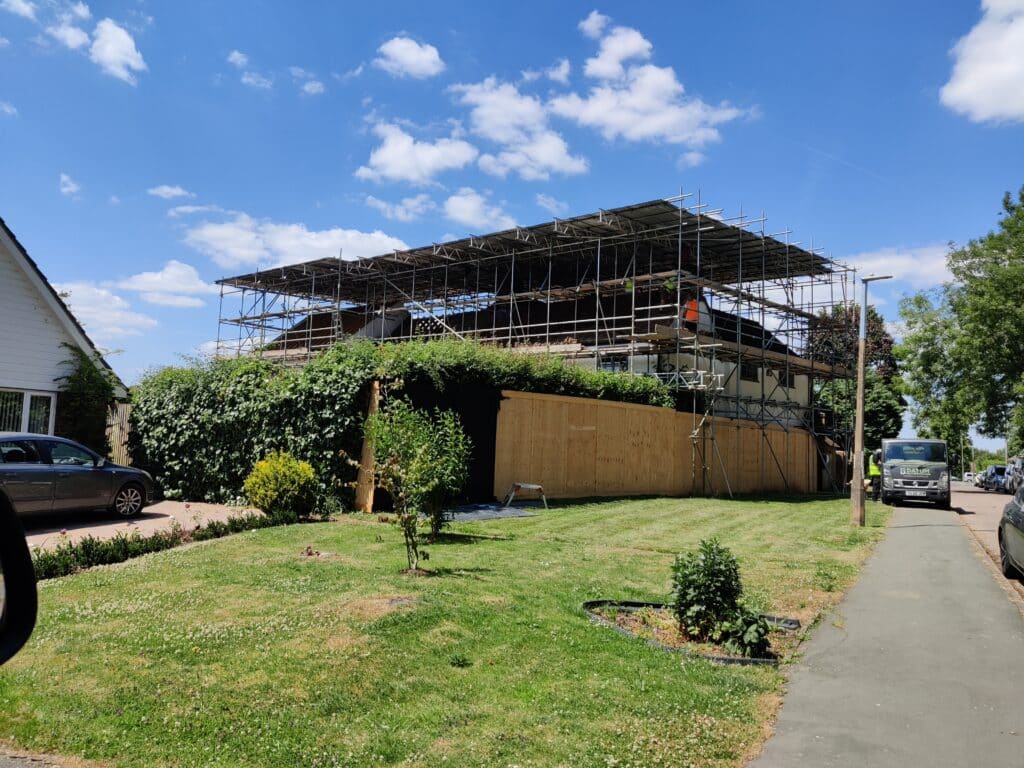 Finding And Choosing The Best Local Architect
Finding an architect who you can trust, and who has a track record of achieving similar to what you'd like for your own property development takes a bit of background research. Thankfully, the web makes this much easier, from reviewing the architect's past project gallery (which gives you a flavour of their style and scope) – to checking their profile and reviews on third-party platforms.
Local Google Search for Architects' listings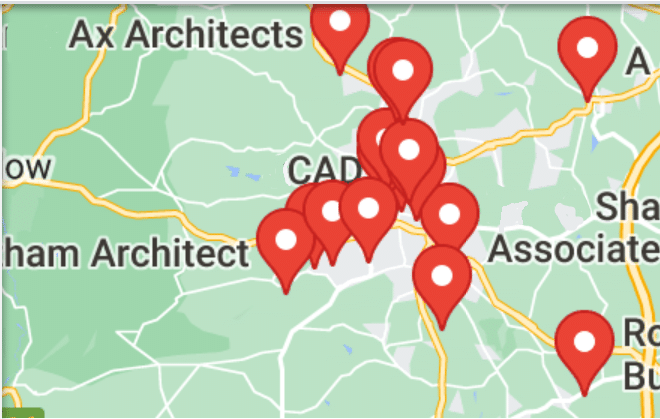 Google uses known registered business address data to show local firms on a map.  Searching 'architects near me' usually brings up dozens of nearby architects (you may need to click 'allow' to let Google know your location).
This does however only pinpoint the firm's main location, it does show the region that they serve. Take AURA Architecture for example, searching google shows our head office location but we have local architects who serve the Home Counties and most of the South of England.
Google Reviews for verifying your local architect choice.
Google is open to everyone, reviewer identity is verified by google although its only by reading the actual review that you get a feel for its trustworthiness.
Houzz – One of the largest Home Improvement platforms
Houzz helps you find inspirational house design ideas plus all the professionals you need for just about anything House and Home improvement related.
It's is the marketplace of home architecture; here you can find hundreds of local architects, see examples of their designs plus read verified reviews. AURA Architecture are rated top at 5/5 stars.
Facebook hardly needs an introduction, but it is a great community to find local services such as architects in your area.  You can often get a good idea of the architect's style and professionalism and also find reviews and helpful comments from other local facebook users. 
Check out AURA Architecture on Facebook
LinkedIn – Review the Architect's business profile
LinkedIn might not be the first source of information you'd turn to when looking for an architect locally.  However, once you have found a potential architect then looking them up on the business platform LinkedIn can hep verify their authenticity, especially so if their posts have comments and 'likes' from other well-known professionals. 
See for example the profile for AURA Architecture
Some Residential conversions, Extensions, New Builds and Home Refurbishments by AURA Architecture
What if your ideal residential Architect is not local to you?
Whilst, as we've pointed out, there are many advantages to finding a local architect, it might be that you like the approach and design of an architect who is based at the other end of the UK to your home or project.
During the 2020 – 2022 pandemic, many creative ways of providing architectural services to clients without site visits were developed. Using their professional network and modern technology, architects can now serve clients remotely by: 
Arranging a full site topographic survey, plus a detailed measured survey conducted by a surveyor near you. This enables the architect to work from the drawings, using the latest Point Cloud technology and holding meetings with you, the client via video.
Producing a virtual 3D walk-through of your design to ensure you are delighted with the plan's concept.
Recommending trusted contacts from their professional networking circles.
Helping you with Interior Design and the sourcing of furnishings and materials.
Creating a set of architectural drawings and specification of works, plus helping you obtain quotes during the tendering stage from local builders and trades-people.
Clarifying the Architecure Process
We often hear from our homeowner clients that speaking to architects is daunting and confusing, as they often use industry terminology, making the process unnecessarily complicated and hard to grasp.