Restoration and Renovation of Grade II Listed Manor
18 months
Build Date: 2022
Waltham Cross, Hertfordshire
We are looking to restore the property while remodelling the ground, 1st and 2nd floor to improve the property's layout. We will also be adding a single-storey extension that will seamlessly nestle in with the original design. There is needed improvement to the basement, and we will consider turning this into a cinema room, provided that we can achieve approval. 
We will be looking to improve the existing pool house and work with a specialist pool supplier to add a new pool and pool house to the rear of the property.
This Grade II listed building was once a stately home to James I in the 17th century and is now home to our clients. We are looking to make restoration and renovation work to update and celebrate this homes natural beauty. The manor is situated in a private and gated community in the beautiful Hertfordshire countryside, and it has around 2.6 acres of private garden. The grounds include a swimming pool, a pool house, a tennis court, a sweeping driveway, a detached garage which includes a self-contained flat.
What renovating work can I do on my listed building?
You would be surprised by the amount of work you can carry out to your home. You just need to follow all the correct steps and speak to the right people. It's important to remember that buildings are listed to maintain their historic and architectural character, so making clever changes will help get your plans approved. For example, using the correct materials such as wall rendering or choice of roof tiles will really help any renovation work fit in with the original building. It really depends on what is deemed as a priority for planning authorities.
A building's character is what makes us fall in love with them, so restoring and improving this is a win-win! Listed buildings should be enjoyed, respected and appreciated, but just because your building is listed doesn't mean that you won't be able to carry out any renovation works.
When applying for listed building consent, both the historical significance and the needs of the homeowner will be considered.
Renovating Listed Buildings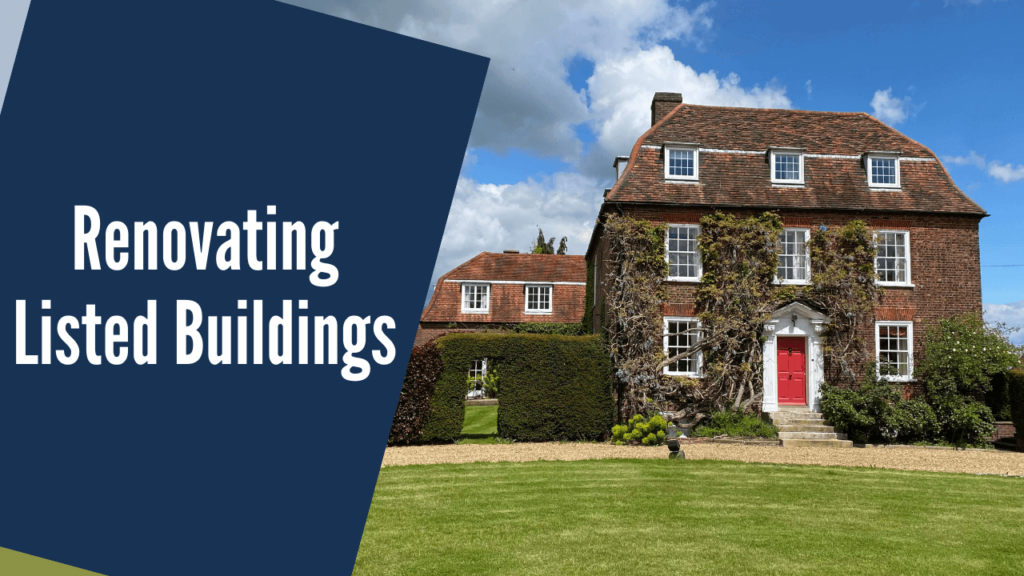 Unauthorised work is a criminal offence. Get an Experience Listed Building Architect!
It's a common misconception that because a building is listed, you can't carry out work to your home. All you need to do is authorise your plans and get the correct consent. If you carry out unauthorised work on a listed building, it is a criminal offence. So, make sure you always contact a planning consultant or an experienced listed building architect before doing any work on your listed building.
The penalty for carrying out unauthorised work could be severe. It may result in reversing all work carried out, an unlimited fine, up to 12 months imprisonment (all of the above!).
Not knowing your building is listed can't be used to defend any criminal proceedings, so make sure you do all the necessary checks!
Existing Ground Floor Plan
Proposed Ground Floor Plan