Fantastic Victorian Home to 6-Bedroom HMO
10 Months
Build Date: Q3 2019
To transform this existing 3-bed mid-terrace house into a 6-bed HMO, adding value for our client.
A beautiful Victorian property in a prime location in Balham, South West London. This house was bought as a tired and un-modernised family home.
We've designed a modern, light-filled rear elevation that includes statement dormer windows with chunky metal surrounds, an Oriel projecting window, and a zinc-clad loft extension. The project consists of a part single-storey side extension, part two-storey rear extension and a loft extension to the rear. We have also cleverly lowered the top floor to create enough space in the loft for an additional bedroom – adding value for our client!
Existing property:
3-bed mid-terrace house – 118 sq.m
Proposed property:
6-bed mid-terrace HMO – 172 sq.m
6x en-suites
Separate WC
Adult reception room
Large open plan kitchen-living-dining room
Window seat
The first time I used Ben and his team was back in 2018. I was in a position whereby I required drawing amendments on a planning application otherwise it would have been rejected. My existing Architect on the job did not have the time or care to work on the issue. Ben and His team stepped in, within under a day had completed the drawings to a higher standard than the original architect and to the satisfaction to the planning officer. Since that business engagement, I have never looked elsewhere. Ben and his team at Aura are proactive, creative, high quality, experienced, care and cost-effective. I will always use Aura from here out and gutted I did not find them sooner.
Existing Ground Floor Plan
Proposed Ground Floor Plan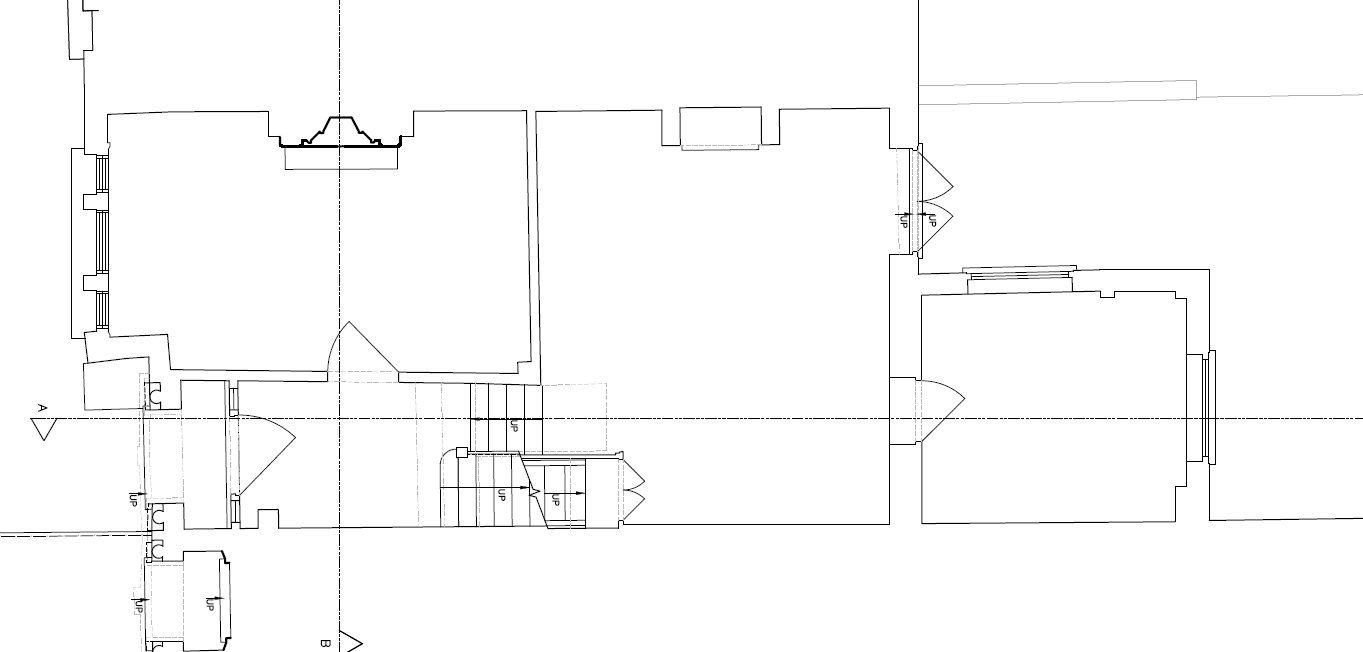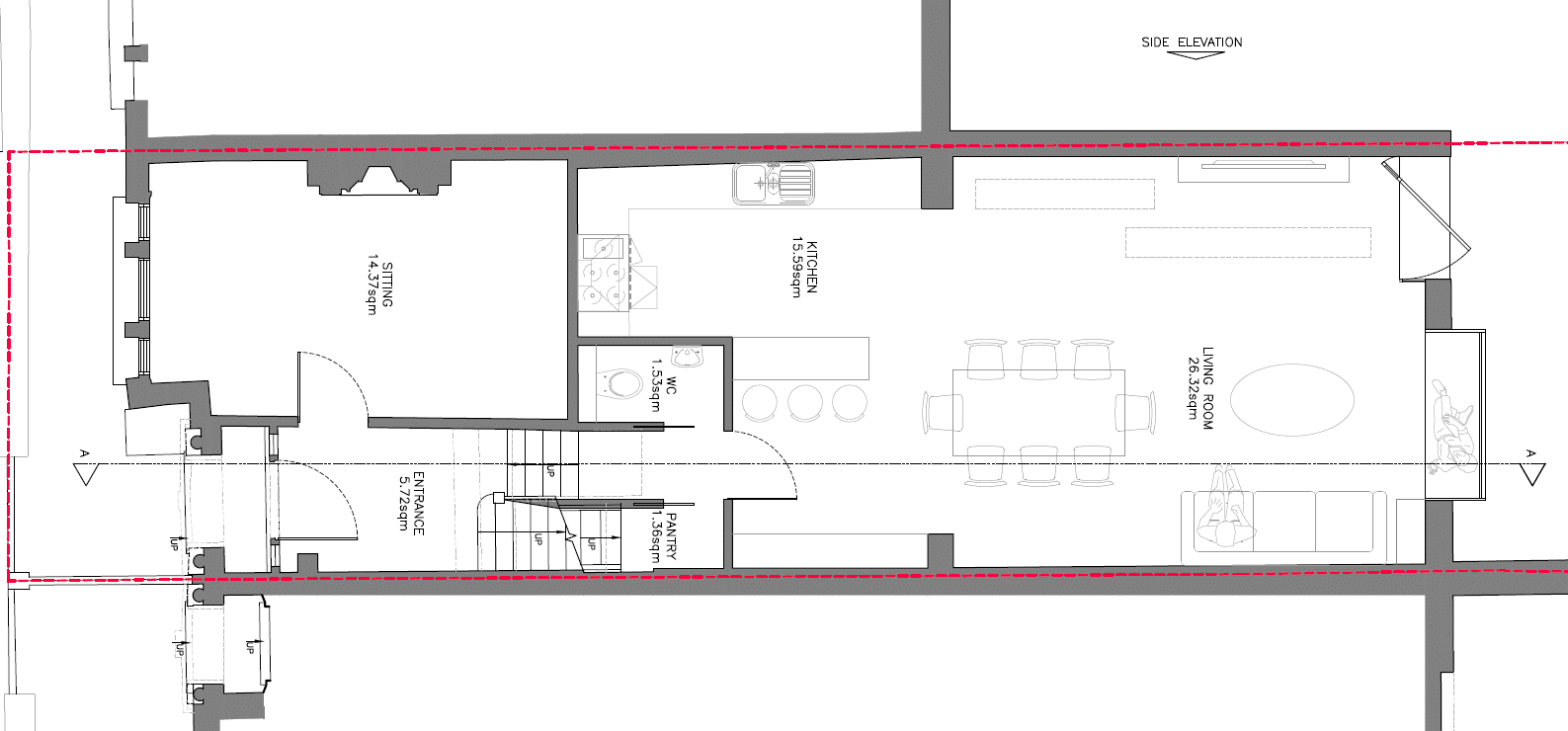 Proposed First Floor Plan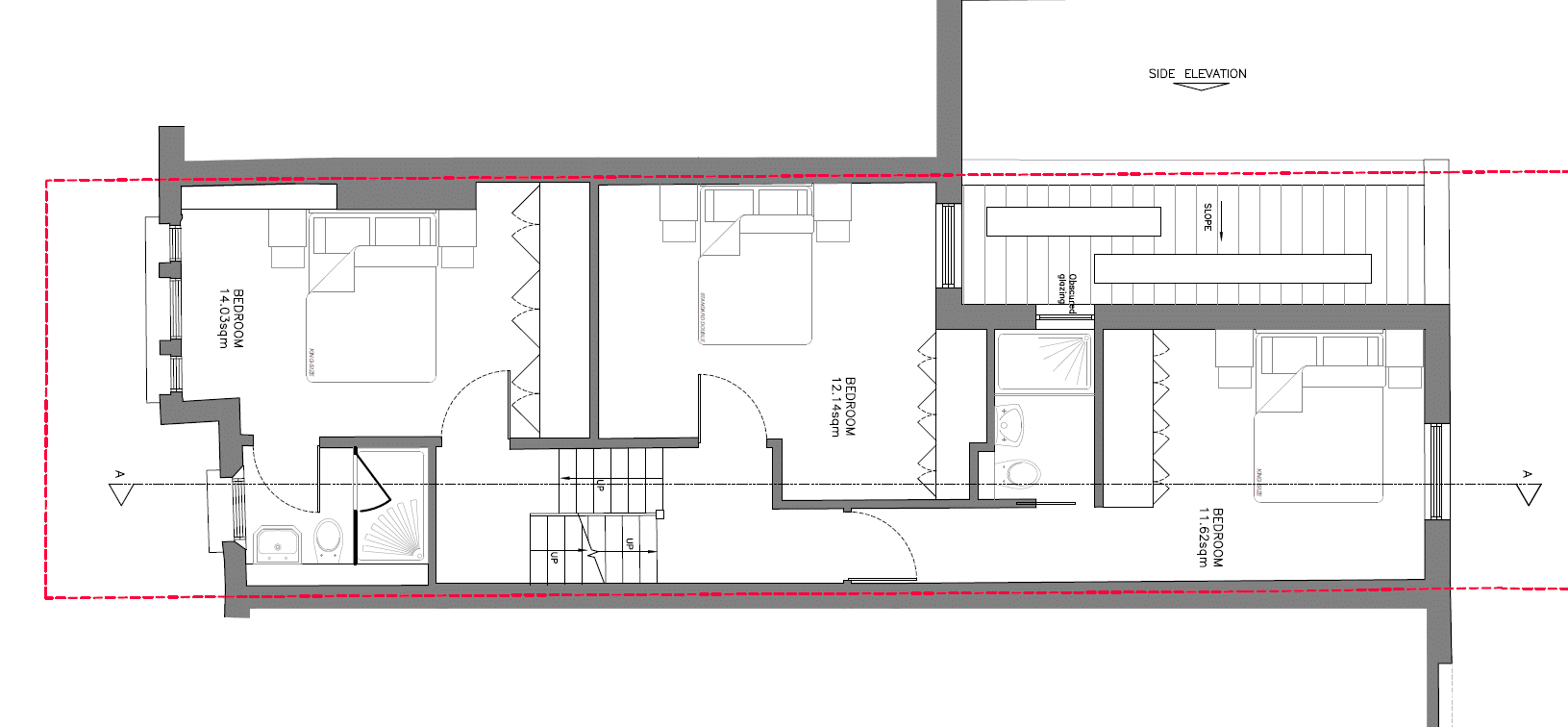 Proposed Second Floor Plan